4.9.2012
Coconut Pound Cake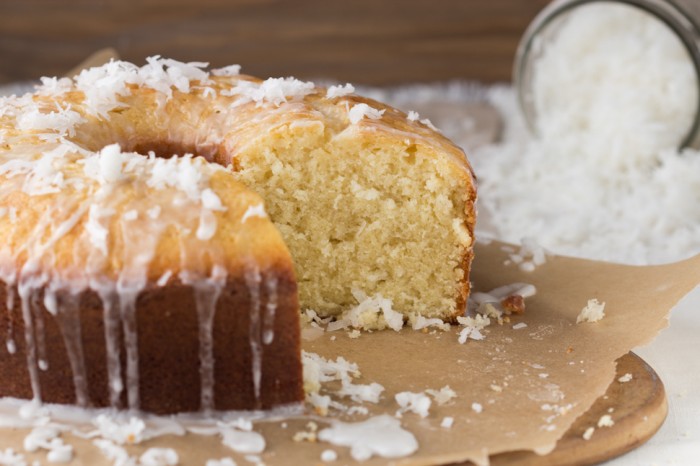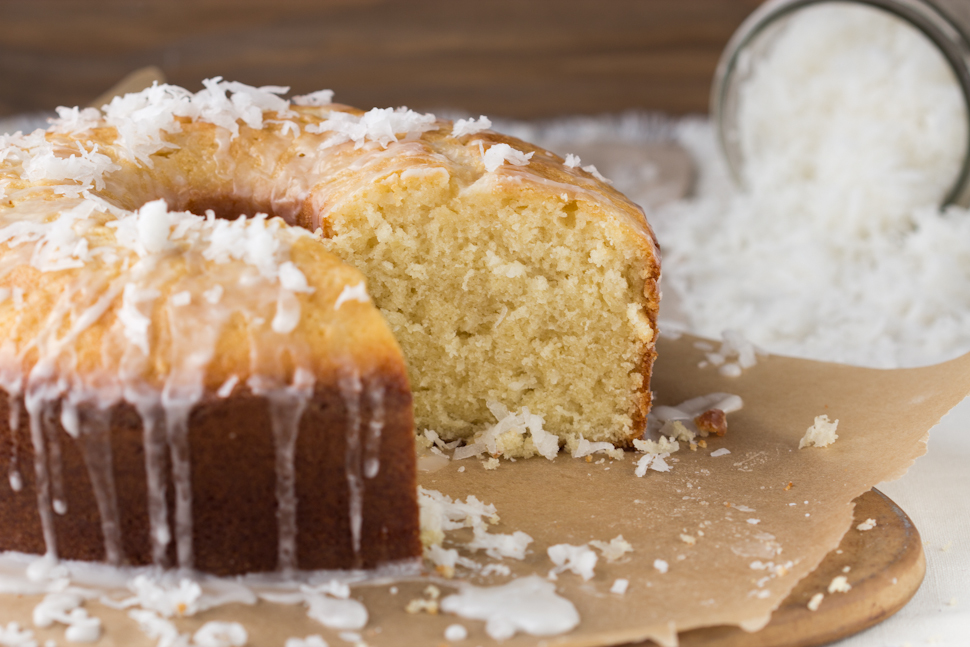 A BAKER'S DOZEN: 13 TRIED AND TRUE TREATS FROM MY GRANDMOTHER'S KITCHEN, DAY 1
New can be fun and exciting, but sometimes all I crave is the the familiar. Slipping on my favorite pair of broken-in boots. Catching up with old friends. Going back to the places I grew up. And sometimes, I feel that way about food. I want to cozy up with some old favorites, revisit them and ask: are you the same way I remember you?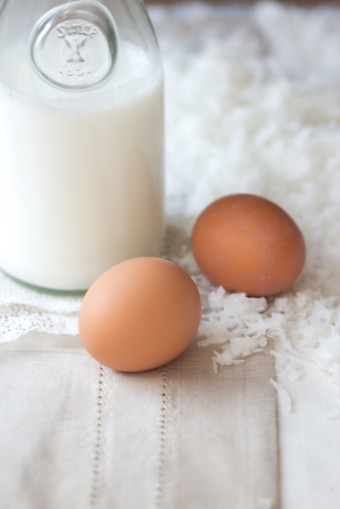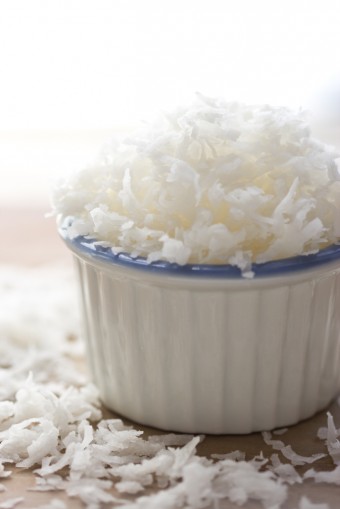 Well, I asked this cake that very question. And you know what? It's even better than I remembered it. My grandmother got the recipe from a choir member at her New Orleans church many years ago, and has made it many times since. A "real old time" recipe, as my grandmother refers to it. That means full, buttery richness and a moist, delicate crumb. A glaze that melts right into the warm cake — soft and pillowy and flecked with sweetened coconut flakes. What it means? You can't have just one piece.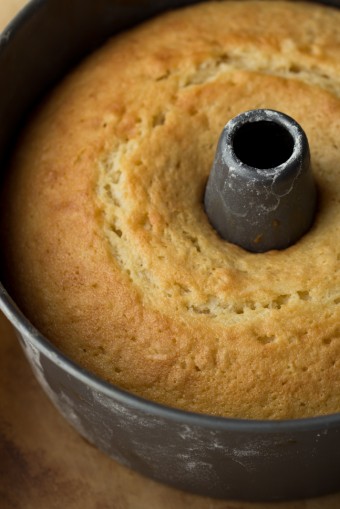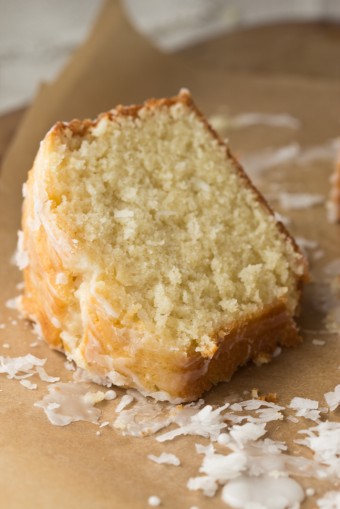 There's a reason you return to certain recipes, and there isn't much I'd change about this one. That said, shortening makes me nervous, so I did substitute butter for the Crisco called for originally. The cake is still incredibly tender and I like the added flavor that comes with butter. Other than that, I tweaked the glaze just a bit to make it a little thicker, and voila! This "old time" cake has a fresh new feel.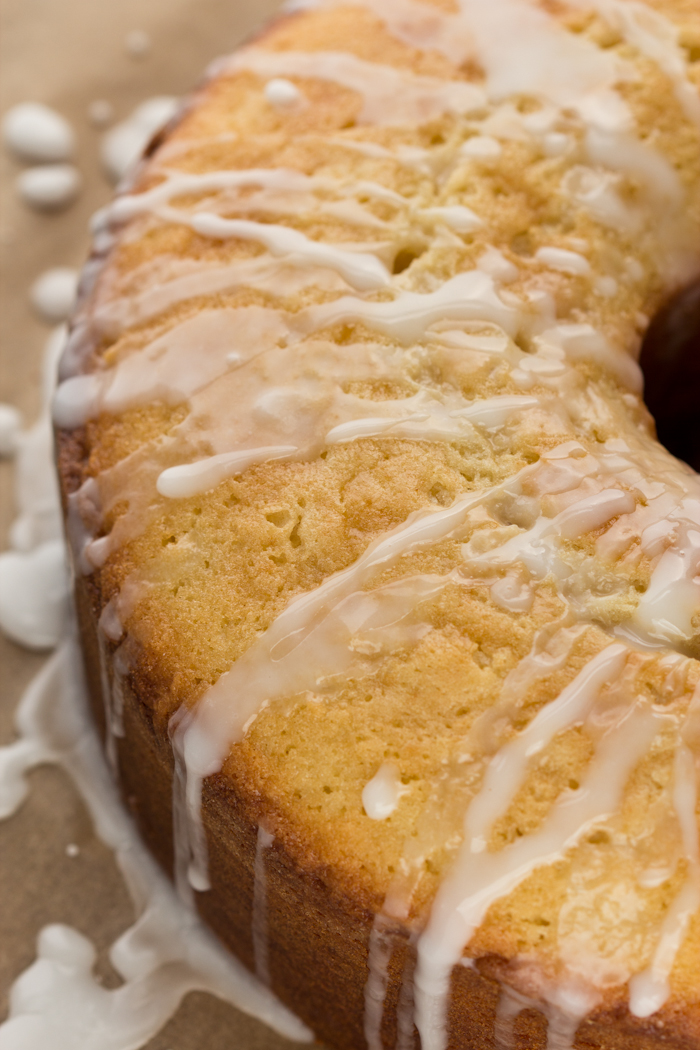 In fact, the cake turned out so well, I got to thinking…maybe it's time I re-visited even more of my grandmother's tried and true recipes. A baker's dozen, perhaps…
Are you ready? Save room for dessert!
***If you like coconut and/or this recipe, I also recommend checking out my grandmother's French Coconut Pie: http://www.dramaticpancake.com/2011/07/nana-coconut-pie/
Prep time:
Cook time:
Total time:
Moist, rich pound cake made with shredded coconut and drizzled with coconut glaze.
Ingredients
FOR THE CAKE:
2 cups all-purpose flour
1½ tsp baking powder
½ tsp salt
1 cup unsalted butter (at room temperature)
2 cups sugar
5 eggs (at room temperature)
1 cup whole (or low-fat) milk
1 tsp coconut extract
3½ oz Angel Flake sweetened, shredded coconut
FOR THE GLAZE:
2 tbsp unsweetened coconut milk (or regular milk)
½ tsp coconut extract
½ - 1 cup confectioners' sugar
Instructions
Preheat oven to 325°F. Grease and lightly flour a 9- or 10-inch tube pan. This cake is delicate so I wouldn't recommend using a bundt pan.
In a large bowl, whisk together flour, baking powder and salt.
In a separate bowl, use an electric mixer (on medium speed) to cream the butter and sugar until fluffy (about 3 minutes). Add in eggs, one at a time, and mix well. Stir in the milk, coconut extract and shredded coconut. Finally, add the flour, baking powder and salt mixture, and stir to combine. Pour batter into prepared pan and bake until golden brown, about 1 hour.
Meanwhile, prepare the glaze. Whisk together the coconut milk, coconut extract and confectioner's sugar until smooth, adding more sugar as needed to thicken the glaze (or more milk if you want to thin it out).
Cool cake in pan for 5-10 minutes before removing. Drizzle with glaze while cake is still warm.