8.28.2011
Doug
*

Blueberry Cream Scones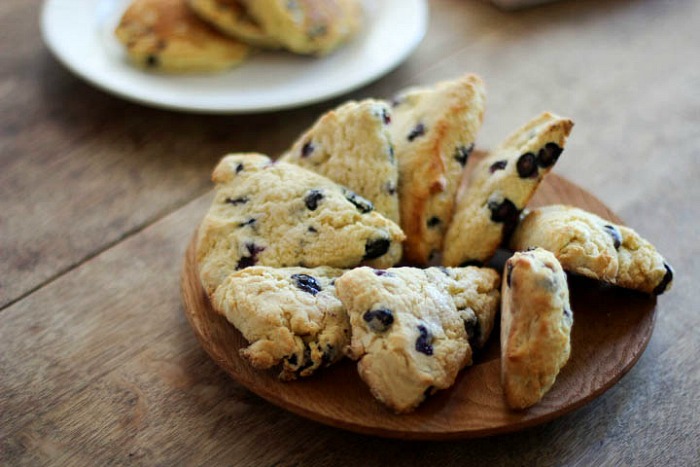 The recipe for traditional English scones was a family heirloom, and though the exact origin was unknown, a few things were for certain: It was old. And fancy. And top-secret. The recipe belonged to Doug's business partner, and when the two of them launched Soirée, a New Haven-based catering company, the scones were a no-brainer and an instant hit among patrons.
Years later, after the business partners had gone their separate ways, Doug began cooking for a local bed and breakfast where he needed something sweet to serve up in the morning. Remembering the popularity of his partner's scones, he began scouting an old, tattered copy of his favorite cookbook, The Joy of Cooking, for something similar. There, he stumbled upon a recipe for rich cream scones, which proved not only similar — but exactly the same.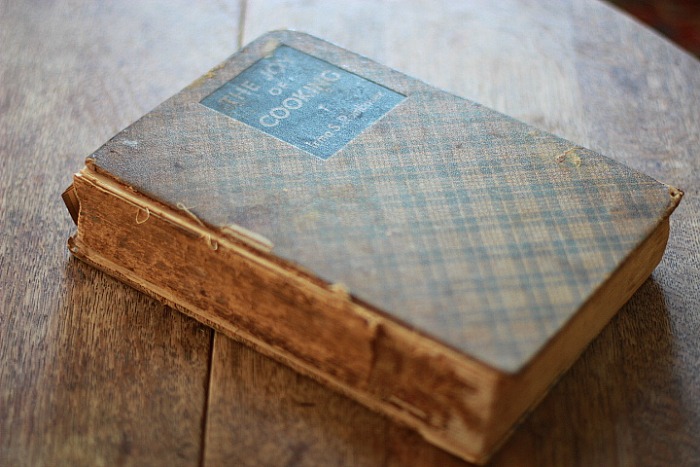 "It was sort of funny to find out, after all that time, that this family heirloom recipe was actually a recipe from one of the most popular, best-selling cookbooks of all time," Doug says. "But at the same time, a recipe doesn't have to be unique or inaccessible to be great."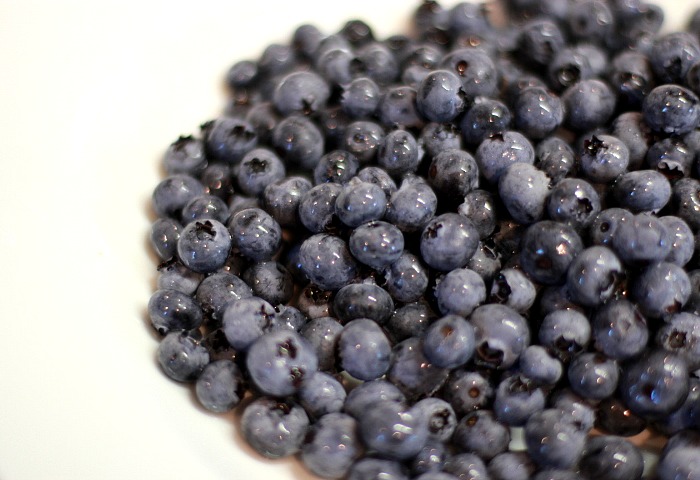 In fact, the accessibility of the recipe is likely a testament to its value. There's a reason it's been published so many times, a reason it's so widely spread, a reason so many people use it. The cream scones are indeed a family heirloom — but for many families. Welcomed in countless homes, shared among loved ones, passed down from generation to generation.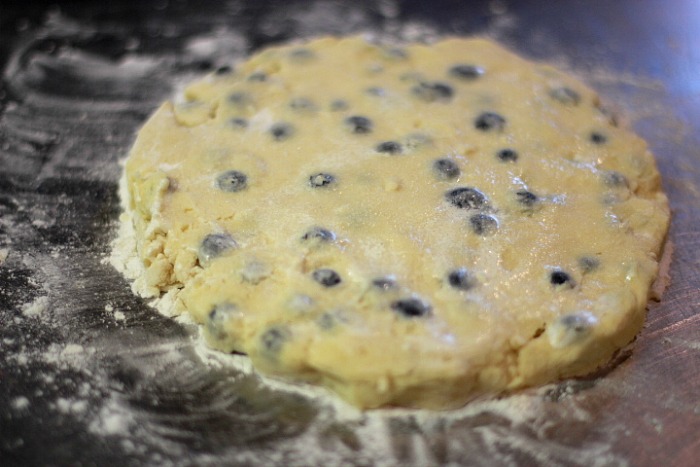 And the truth is: new or old, secret or not, the recipe remains a winner. Though the scones are quick and easy to make, they taste like a labor of love. As the edges turn crackled and golden, the insides remain tender, moist, and not too sweet. Substantial, yet somehow light, with subtle hints of cream and sugar. The perfect, crumbly companion to a hot cup of coffee on a crisp sun-drenched day.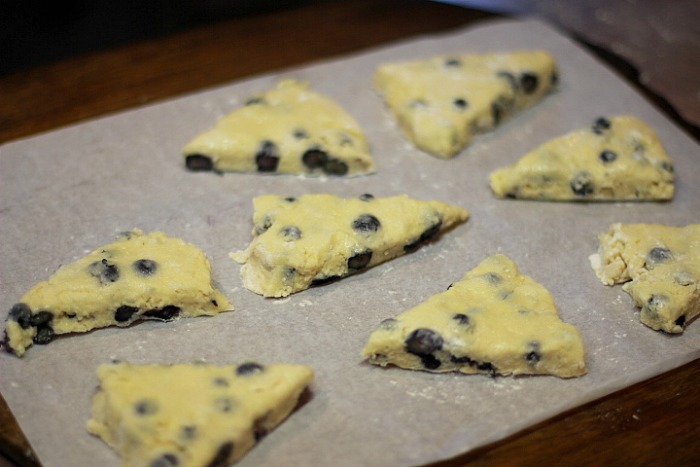 The recipe is also tremendously versatile, providing the perfect backdrop for all sorts of flavors. Blueberries add a wonderful burst of sweetness, but the options are truly endless: anise with poppy-seed, cranberries with orange zest, walnuts with rosemary. Add some crystallized ginger and you have the perfect base for tea sandwiches layered with thinly sliced ham or a generous smudge of cream cheese.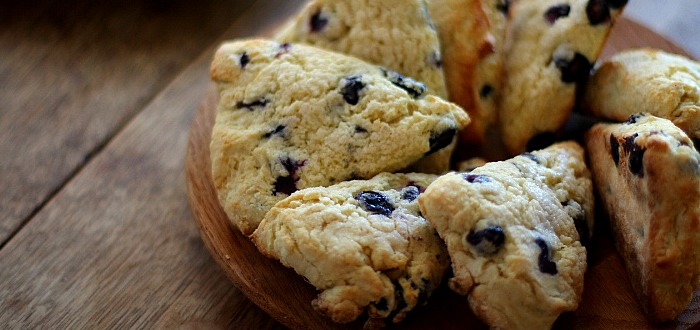 All of which is to say, I think you'll like this recipe. And if you like it, pass it on.
Three Quick Questions…and Doug's Answers
It's your last meal. What do you have?
I'd go out shopping to see what looks good, and I'd take as long as I could preparing it. For me, that's the fun part.
Your kitchen is burning down. What's the one thing you grab?
The fire extinguisher.
Do you have a favorite cookbook?
Chez Panisse Menu Cookbook, by Alice Waters.
To learn more about Doug and what he's cooking up these days, head over to the Big Green Truck!
Author:
Adapted from "Joy of Cooking"
Prep time:
Cook time:
Total time:
Serves:
makes 8-12 scones
Ingredients
2 cups all-purpose flour
2¼ tsp baking powder
⅓ cup sugar
½ tsp salt
1 cup fresh blueberries
1¼ cup heavy cream
Instructions
Preheat oven to 425°.
Sift together the flour, baking powder, sugar and salt in a large mixing bowl. Gently stir in blueberries. Add the cream and mix together, gently, with a wooden spoon until just barely combined. Be careful not to over-mix.
Transfer dough to a lightly-floured board or counter-top. Using your hands, gently pat the dough down into an 8-inch disk, about ¾ inch thick. You can use the bottom of an 8- or 9-inch cake pan to help you press the dough down evenly if need be. Brush the top of the disk with a bit of cream and sprinkle with sugar. Cut dough into 8-12 triangles and arrange on un-greased baking sheet, at least a half-inch from one another.
Place baking sheet on center rack in oven, and bake for 12-15 minutes until scones turn golden. Allow to cool on wire rack for about 10 minutes. Enjoy while still slightly warm.