1.24.2012
Ultimate Apple Cake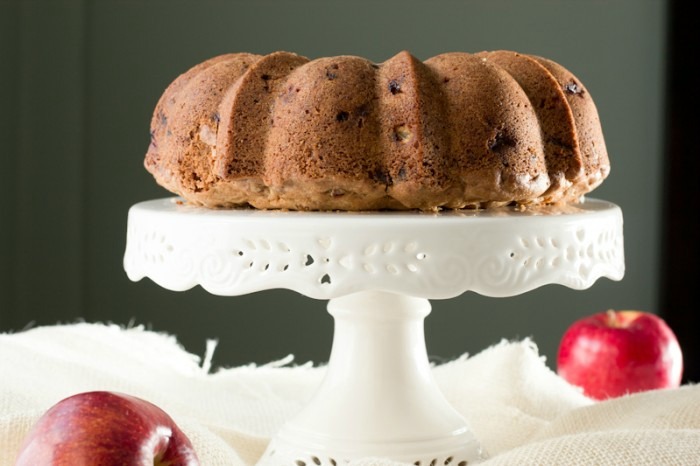 There are few things in life which we are not, as some point or another, trying to improve. We resolve to get in better shape, to be a better friend, to turn off the TV. We vow to improve our productivity, our relationships, our finances. Become better cooks, better lovers, better thinkers, better sleepers. We're going to eat more vegetables, buy nicer homes, update our wardrobes. Better! We could always be better.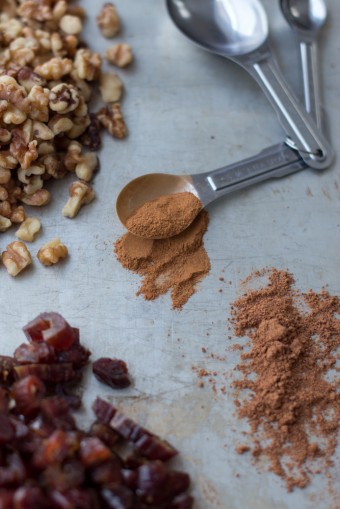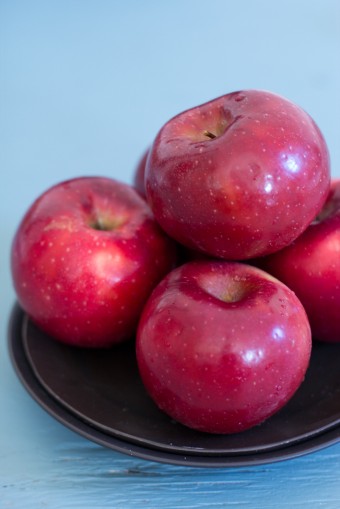 But I have good news, my friends. This apple cake right here? Can't be improved. Not even a little bit. I photographed these babies with little pats of butter, but to to be honest, that was a bit obscene on my part. This cake in no way necessitates butter. I mean, it's cake. That's the funny thing, though — judging only by appearances, this could totally pass for a bread. It looks innocent enough. It's got fruit in it.
Which may explain why, when my grandmother baked this around Christmastime last year, my boyfriend and I kept referring to it that way. This apple bread, we would say. Amazing! We gobbled it down for breakfast by the thick, rich slice, not even bothering with a fork. We'd cut little slivers throughout the day, because everyone knows it doesn't count when you eat something in small pieces. And then right around midnight, after everyone else was fast asleep, we'd sneak down to the kitchen to eat some more. Man, that apple bread was good stuff.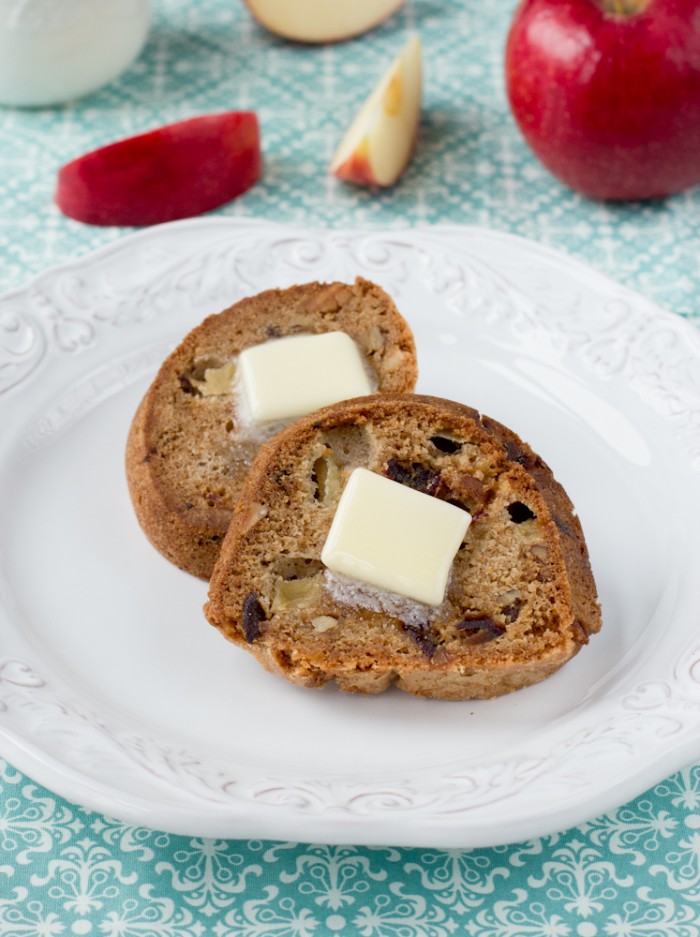 And then, one night, as we sat feasting quietly away in the kitchen, the lights dim, we struck upon an epiphany. Wait a second, my boyfriend said, scooping up a plump piece of apple that had escaped from its spiced, buttery nook. This isn't bread — this is CAKE!
Alas, there was no denying it. This was indeed a cake, masquerading as an innocent, fruit-filled bread. We had been deceived — or had we been deceiving ourselves? Sure, it looked sort of like a bread. But the taste was undeniably cake. Pleasantly dense, but still tender. Smelling of warm cinnamon and a hint of nutmeg. The outside craggy and a little crisp, the inside rich and moist with chunks of pillowy soft apples, bursts of sweet dates, and hunks of crunchy walnuts.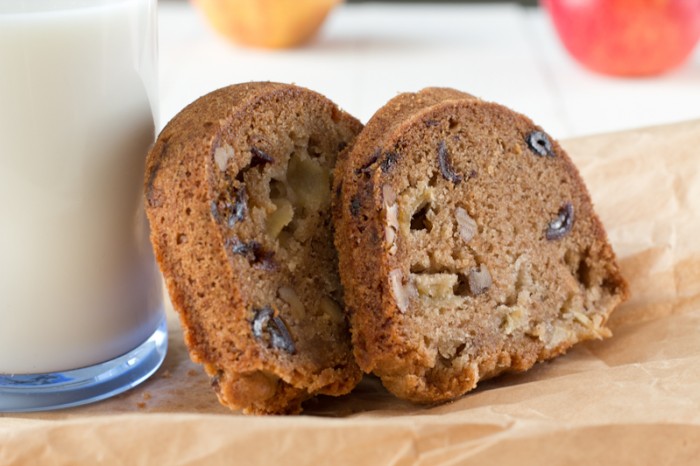 The recipe is one of my grandmother's tried and true, one that was given to her decades ago by her friend Margie. When it comes down to it, what you call it is beside the point. This bread/cake/sweet mess of deliciousness is utterly perfect no matter the name.
Prep time:
Cook time:
Total time:
Moist, tender, and full of apple-cinnamon flavor, this is the apple cake to end all apple cakes.
Ingredients
1½ cups canola oil (my grandmother likes the Spectrum brand)
2 cups sugar
3 eggs
3 cups flour
1 tsp baking soda
1 tsp salt
1 tsp cinnamon
1 tsp nutmeg
about 4 cups apples, peeled and chopped into 1-inch squares (my grandmother likes to
use a combination of McIntosh, Golden Delicious, and Granny Smith)
1 cup chopped nuts (pecans or walnuts)
1 tsp vanilla
1 cup chopped dates (Buy these whole, and chop them yourself.
The pre-chopped dates are not as moist.)
Instructions
Preheat oven to 325°F. Grease a tube or bundt pan.
In large bowl, beat together the oil and the sugar to blend. Add the eggs, one at a time, beating well. Stir in vanilla.
In a separate large bowl, sift together flour, baking soda, salt, cinnamon, and nutmeg. Whisk to blend. Add apples, nuts and dates to the flour mixture. Then add the wet ingredients. Mix with your hands – don't be afraid to get in there! This batter is unbelievably thick!
Pour batter into your greased pan. Dampen hands and press mixture into pan. Bake for 1 ½ hours, or until tester comes out clean.
Serve plain. This cake is even better the second day.