12.16.2012
Swedish Tea Ring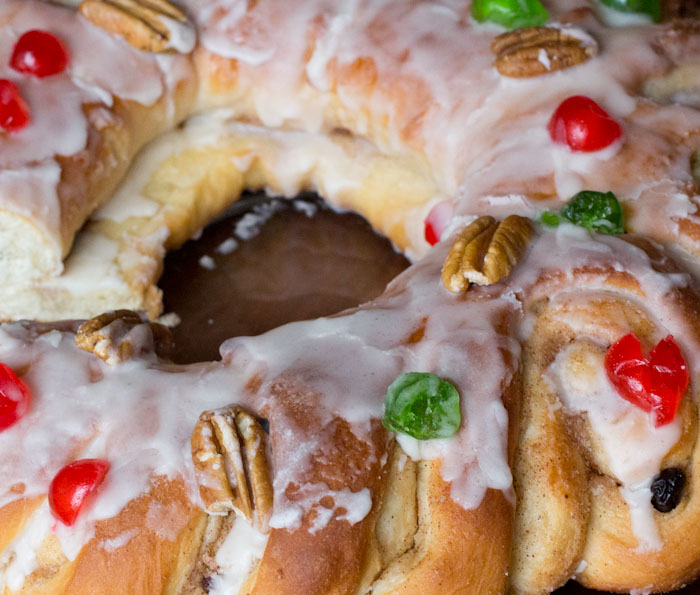 A BAKER'S DOZEN: 13 TRIED AND TRUE TREATS FROM MY GRANDMOTHER'S KITCHEN, DAY 8
When I was growing up, my family spent almost every Christmas at my maternal grandparents' home in New Orleans. Usually, it was my grandfather who would pick us all up from the airport. We'd load our stuff into his big boat of a Buick, and off we'd go: barreling down the smooth roads, the sound of the wheels on the pavement reminding me of roller skates, the warm, humid air rushing in though the open windows. Everything looked so magically different from the cold Northeastern town we'd started from–lush and manicured and impossibly green. It was delightfully foreign to see such a warm place dressed up in Christmas attire, reindeer prancing through lawns and trees sparkling red and green and gold.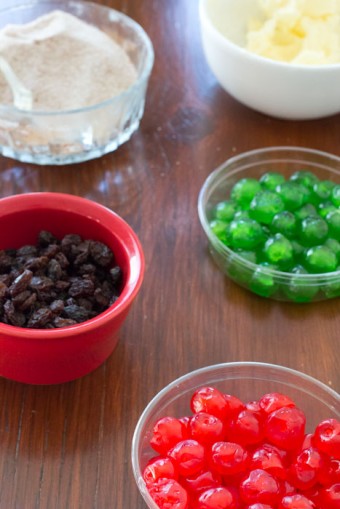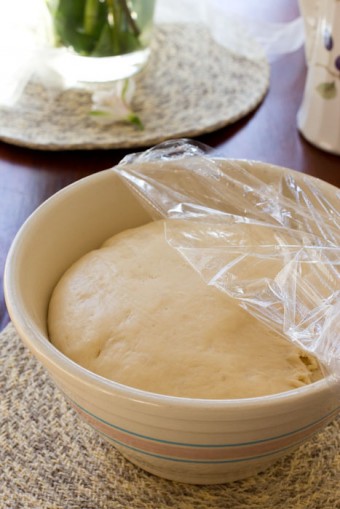 As we pulled onto my grandparents' own winding street, I could hardly wait to step inside their house. It always smelled exactly the same: like my grandmother's perfume, like potpourri, like freshly baked bread. My grandmother would invariably be busy in the kitchen, her dog Annie there to pick up the crumbs or else snoozing on the sofa in the living room.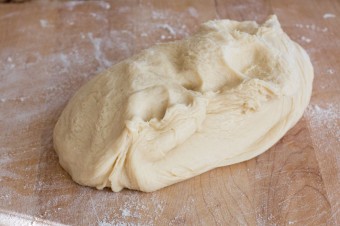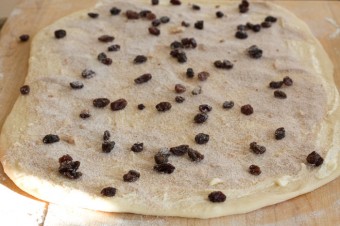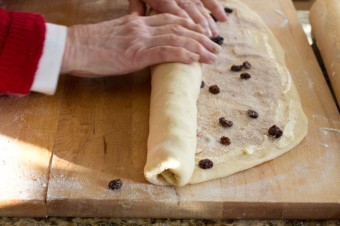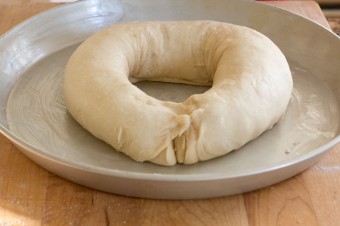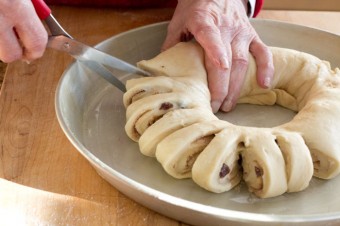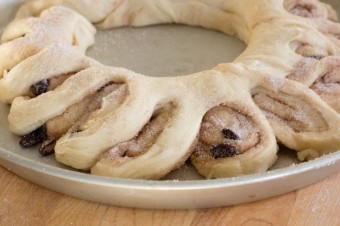 Come Christmas morning, my brother and I would leap from our beds and race downstairs. And of course, the main thing we were racing towards was the pile of presents below the Christmas tree. But if anything could postpone presents, it was my grandmother's Swedish tea ring–a just-from-the-oven wreath of tender, cinnamon-infused dough generously spread with a sweet, melting glaze. I never ate the neon candied cherries that sat like jewels atop a crown, but to me, they were still an essential part of the pastry. The whole family would huddle around the kitchen table, the adults sipping their coffee, us kids drinking our juice, and all of us enjoying the warm tea ring.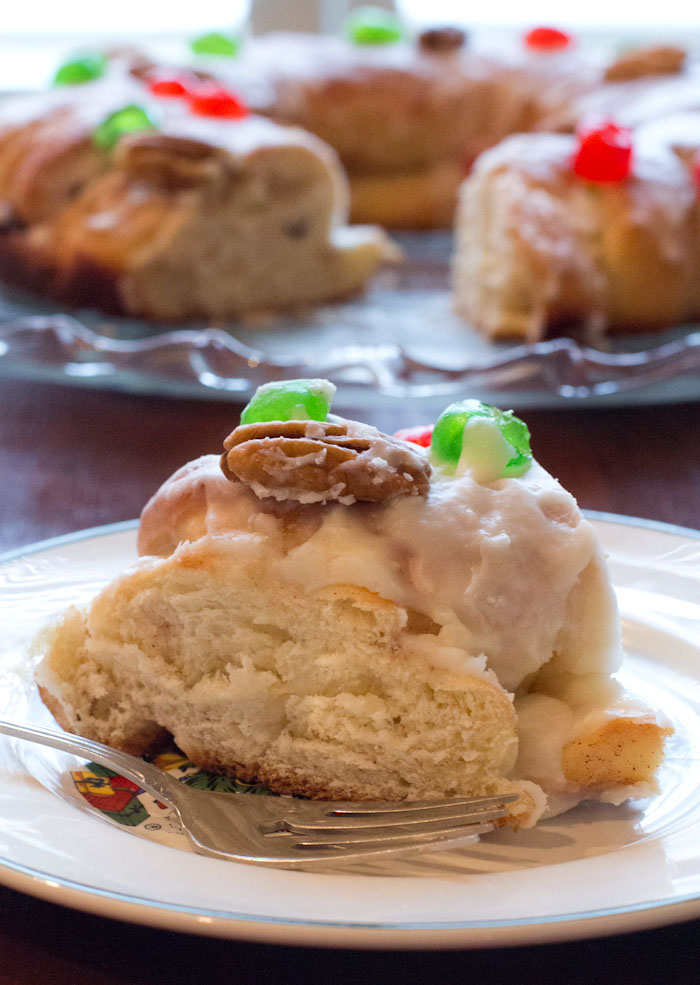 Making it is a labor of love, but the tea ring is so much better than anything you can buy in a box, and I promise that pulling the finished product from the oven is almost as satisfying as eating it… Almost.
Author:
Betty Crocker, 1967
Prep time:
Cook time:
Total time:
A festive wreath of tender, cinnamon-swirled pastry.
Ingredients
FOR THE DOUGH:
2 packages active dry yeast
½ cup warm water (105 to 115°F)
½ cup lukewarm milk (scalded then cooled)
½ cup sugar
1 tsp salt
2 eggs
½ cup unsalted butter, softened
4½ to 5 cups all-purpose flour
FOR THE FILLING:
5 tbsp unsalted butter, softened
¾ cup sugar
4 tsp ground cinnamon
1 cup raisins
FOR THE GLAZE:
3 cups confectioners' sugar
3 tbsp milk
1½ tsp vanilla
FOR DECOR (optional):
½ - 1 cup candied cherries
½ - 1 cup whole pecans or sliced almonds
Instructions
Make the dough: Dissolve yeast in warm water. Stir in milk, sugar, salt, eggs, butter, and 2½ cups of the flour. Beat until smooth. Mix in enough remaining flour to make dough easy to handle. Turn dough onto lightly floured board; knead until smooth and elastic, about 5 minutes. Place in greased bowl; turn greased side up. (At this point, dough can be refrigerated 3 to 4 days.) Cover; let rise in warm place until doubled in size, about 1½ hours. (Dough is ready if impression remains when touched.) Punch dough down. Roll the dough into rectangle, 15 x 9 inches, on lightly floured surface.
Add the cinnamon-raisin filling: Spread dough with the 5 tablespoons softened butter; sprinkle with sugar, cinnamon and raisins. Roll up tightly, beginning at 15-inch side. Pinch edge of dough into roll to seal well. Stretch roll to make even. With sealed edge down, shape into ring on lightly greased cookie sheet. Pinch ends together. With scissors, make cuts ⅔ of the way through ring at 1-inch intervals. Turn each section on its side. Cover; let rise until double, about 30-40 minutes. Heat oven to 375°F. Bake until golden brown, 25 to 30 minutes. (If tea ring browns too quickly, cover loosely with aluminum foil.)
While tea ring is baking, prepare the glaze: Mix together the powdered sugar, milk and vanilla until glaze is smooth and of desired consistency. When the tea ring is done, remove from oven. Spread with glaze (you may not end up using all of it depending on how much glaze you like, but I hate not having enough!) and, if desired, decorate with nuts or candied cherries while still warm. Enjoy!