5.27.2012
Strawberry Pie with Sesame Crust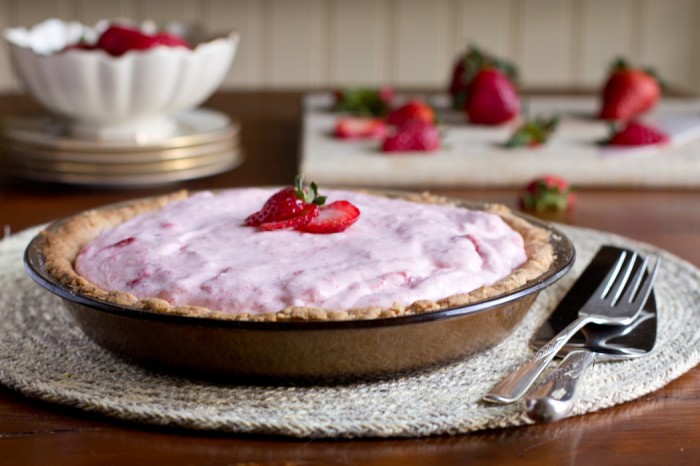 A BAKER'S DOZEN: 13 TRIED AND TRUE TREATS FROM MY GRANDMOTHER'S KITCHEN, DAY 5
Let's face it: sometimes, in life, we cut corners. Cutting corners usually produces less-than-ideal results, but once in a while, there's an exception to this rule — and sometimes cutting corners tastes delicious.
One of my very favorite things about my grandmother's strawberry pie (which she got from her mother-in-law) is the fact that the crust is all about cutting corners. No need to cut in the fat. No need for a food processor. Simply mix the ingredients together in the pie plate itself, press it down with your hands, and voila! Ready to bake. Not only is the pie crust practically fool-proof, it's got a wonderfully warm, nutty taste that provides the perfect contrast to the cold, sweet, luscious strawberry filling.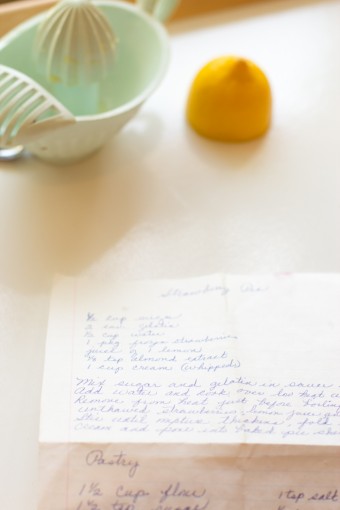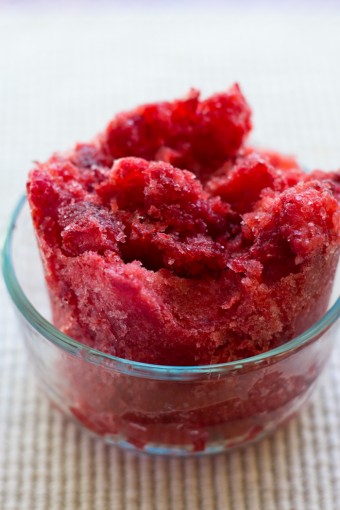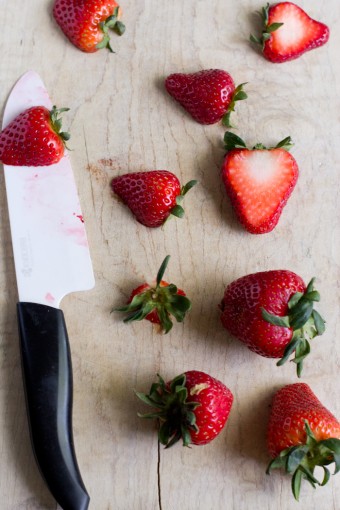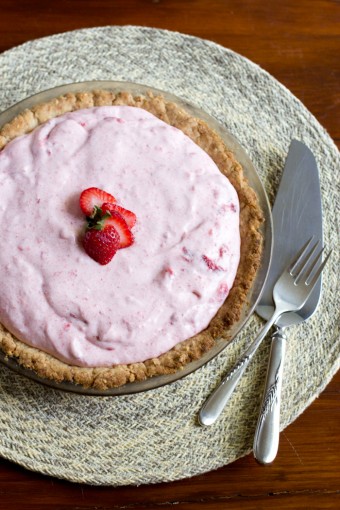 Originally, this strawberry filling called for 1 cup of whipping cream, but all that whipping cream seemed to dull the flavor of the strawberries and felt almost too light. The solution? Swapping out 1/4 cup of the whipped cream for 1/4 cup of sour cream — and cutting down on the lemon juice — gives the filling just enough richness and body while bringing out a bolder, more brilliant strawberry flavor.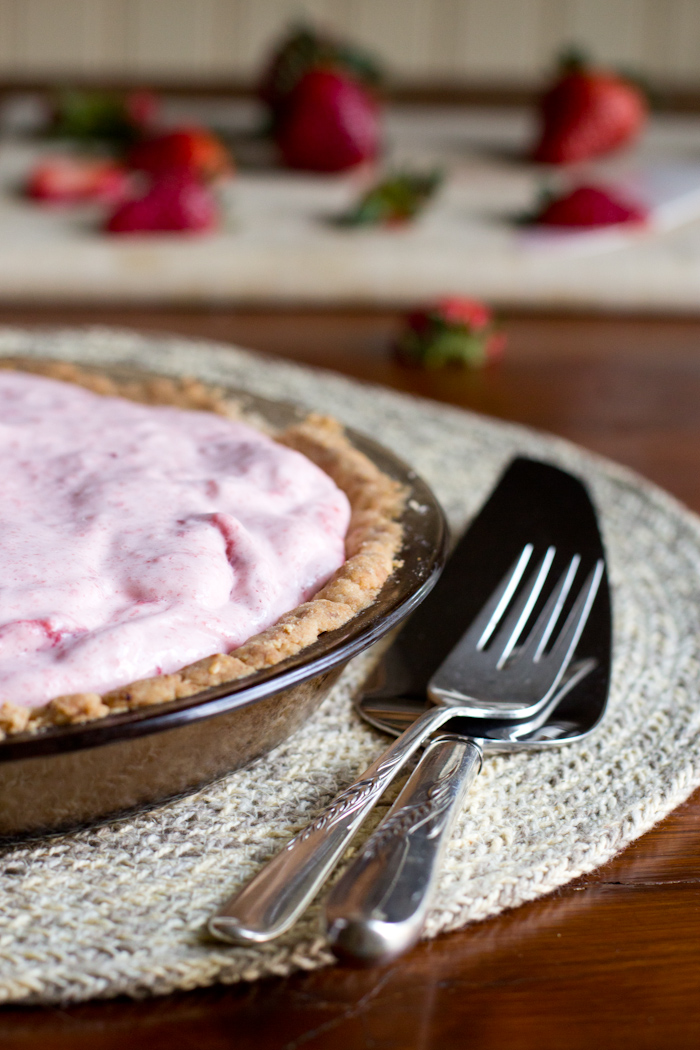 The resulting pie is easy-breezy wonderful, and exactly the kind of sweet treat called for on a warm summer day…when all you want to do is cut corners.
Strawberry Pie with Sesame Crust
Author:
Adapted from unknown source with technique from America's Test Kitchen
Prep time:
Cook time:
Total time:
A fool-proof sesame crust with a cold, sweet, luscious strawberry filling.
Ingredients
FOR THE SESAME CRUST:
1½ cups all-purpose flour
1½ tsp sugar
1 tsp salt
1½ - 2 tbsp sesame seeds
2 tbsp cold milk
½ cup canola oil
FOR THE STRAWBERRY MOUSSE FILLING:
¾ cup heavy cream, chilled
¼ cup sour cream
½ cup + 1 tbsp sugar
2 envelopes (unflavored) gelatin
½ cup water
1 (16 oz) tub Dole frozen sliced strawberries in sugar (Make sure to
buy sweetened strawberries, and do not defrost.)
1 tbsp fresh lemon juice
⅛ tsp almond extract
Instructions
For the sesame crust:
Preheat oven to 425°F. Sift the dry ingredients into a 9-inch pie plate. Add the sesame seeds. In a small bowl, combine milk and oil. Beat with a fork, then pour all at once into flour mixture. Mix with a fork until dry ingredients are completely damp. Press dough evenly and firmly into the pie plate. Prick dough thoroughly on the bottom and sides with the tines of a fork to help prevent it from puffing up as it bakes. Bake 12-15 minutes until golden; cool completely and refrigerate until you're ready to add the strawberry mousse filling.
For the strawberry mousse filling:
In a stand mixer, whip the cream, sour cream and 1 tablespoon of the sugar in a cold bowl on low speed until bubbles form. Increase speed to medium and whip approximately 30 seconds, then increase speed to high and whip until the mixture holds stiff peaks (about 30 seconds). Set aside.
In a small saucepan, mix ½ cup sugar and gelatin. Add ½ cup water and cook over low heat until thick; remove from heat just before boiling. Add the frozen strawberries, lemon juice and almond extract, and stir until mixture thickens. Break up clumps of berries in the process. Fold the whipped cream into the strawberry mixture until blended. Pour into the baked pie shell. Refrigerate pie at least 2-3 hours before serving.