9.24.2012
Shira
*

Sugar Drop Cookies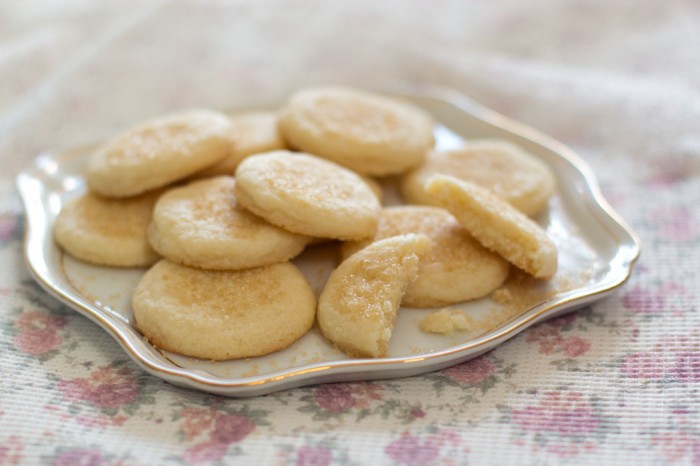 Shira: "Growing up, I was an unusually picky childhood eater.  I would not eat frosting on birthday cake, and gave away the majority of my candy on Halloween—something my friends and brothers probably appreciated! But one dessert that I have always enjoyed are the sugar drop cookies that I would bake with my dad, a simple and sweet childhood favorite."
Sugar drop cookies are like a warm hug from your best friend: comforting, familiar, and completely reliable. This is the ideal recipe to turn to whenever you want something quick and easy, but still incredibly satisfying. Drop the dough by spoonfuls onto a cookie sheet, bake for 10 minutes, and enjoy! The cookies emerge from the oven soft and tender on the inside with a faintly crisp, sugar-crackled crust.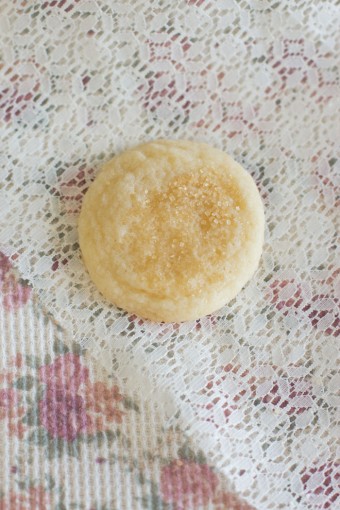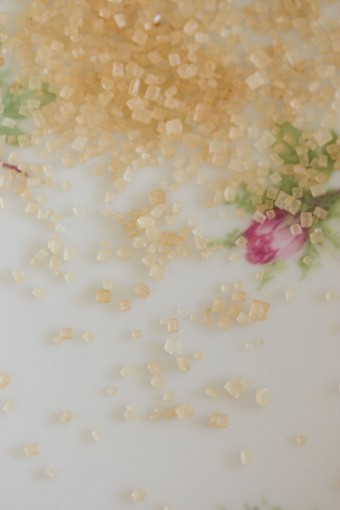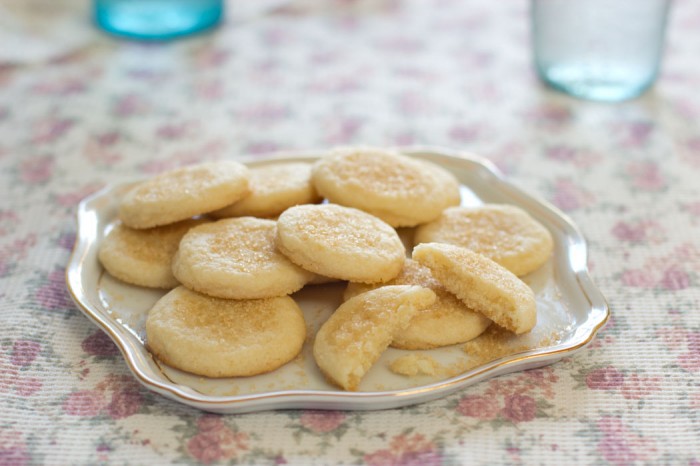 Three Quick Questions…and Shira 's Answers
It's your last meal. What do you have?
Salmon, grilled asparagus, and freshly baked bread–and a brownie for dessert.
Your kitchen is burning down. What's the one thing you grab?
I'd probably grab my coffee maker. I can't imagine a day without caffeine–I may be a little bit addicted!
Do you have a favorite cookbook?
As a child I used to bake with my dad, maybe once a week, using a recipe out of a cookbook. These days I tend to browse the internet for recipes and experiment with what I find.
Author:
Adapted from Allrecipes.com
Prep time:
Cook time:
Total time:
Serves:
makes 4 dozen cookies
A sweet, nostalgic cookie with a soft, tender center.
Ingredients
1¼ cups sugar
1 cup (2 sticks) salted butter
3 egg yolks
1½ tsp vanilla extract
2½ cups all-purpose flour
1 tsp baking soda
½ tsp cream of tartar
⅓ cup course sugar (may sub regular granulated sugar)
Instructions
Preheat oven to 350°F. Lightly grease two cookies sheets or line them with parchment paper.
Cream together sugar and butter until light and fluffy. Beat in egg yolks one at a time and mix in vanilla extract. Stir in flour, baking soda, and cream of tarter, scraping down the sides of the bowl until dough is completely mixed. Form dough into walnut size balls and gently roll the tops in course sugar. Place on cookie sheet, sugar side up, 2 inches apart from one another; do not flatten. Bake 10 to 11 minutes, until tops begin to crack and turn slightly golden. Enjoy!