9.11.2012
Ruth
*

Pancake Parfait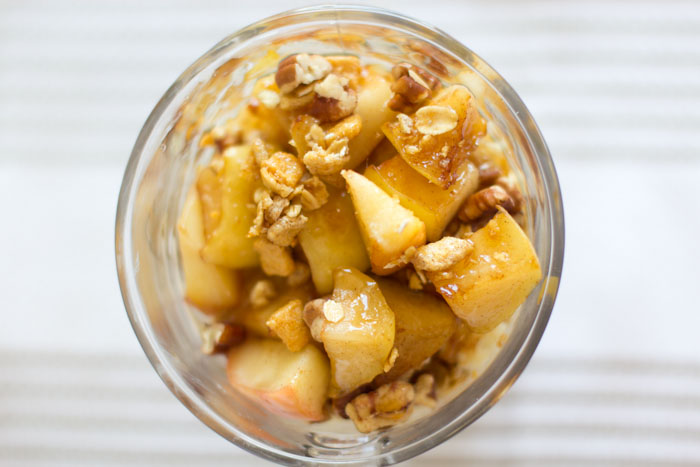 Ruth: "Whenever I make a batch of pancakes for my husband and three kids, we always have a few left over. I usually just refrigerate the leftovers, but they never taste as good reheated. I was making a yogurt parfait for my daughter when inspiration struck! Rather than add cereal to the fruit and yogurt, why not throw in a broken up pancake and add maple syrup? The result: Delicious! What I love about this dish is that it's healthy, simple, and is easily modified with a variety of fruits, yogurts, and pancakes. Eat it for breakfast, lunch, or even as a dessert after dinner."
In my book, any meal involving pancakes is almost guaranteed to be great, but when said pancakes get turned into something resembling dessert? That's actually kind of healthy? Even better. True to Ruth's word, the pancake parfait is a really versatile dish, and in the spirit of fall, I decided to make mine with vanilla yogurt and apples sautéed in a bit of butter and cinnamon. With a sprinkle of granola, a spoonful of chopped pecans, and a drizzle of maple syrup, the parfait was complete! In other words: fluffy, creamy, crunchy perfection in a glass.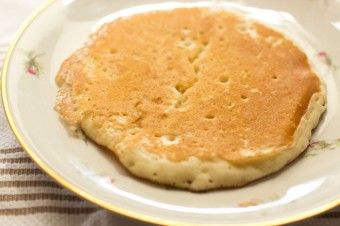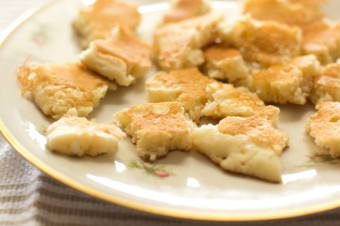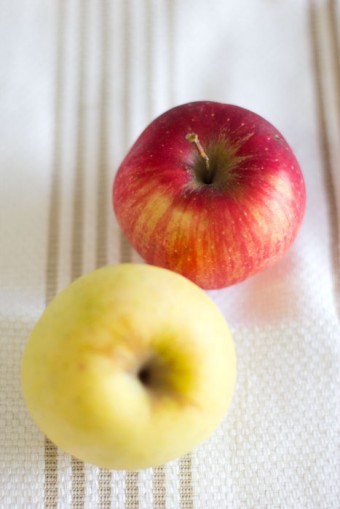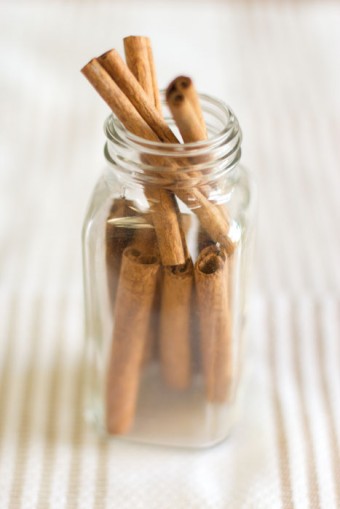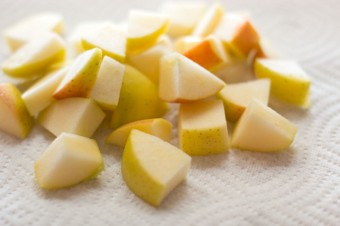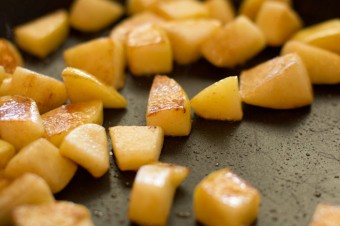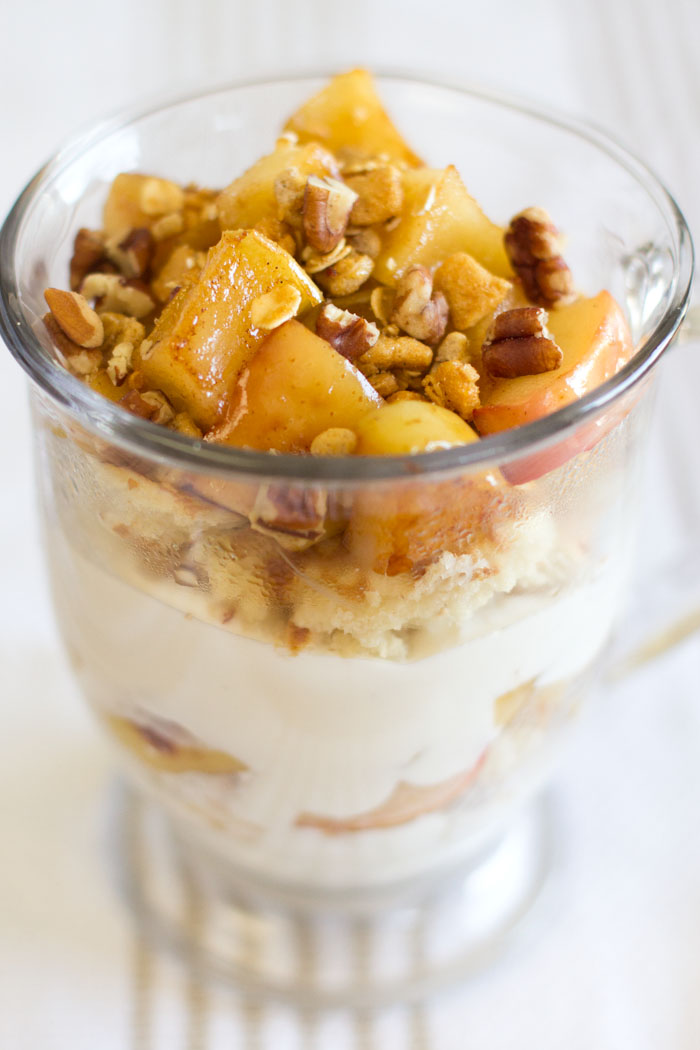 Three Quick Questions…and Ruth 's Answers
It's your last meal. What do you have?
Spaghetti with homemade tomato sauce and freshly grated Parmesan.
Your kitchen is burning down. What's the one thing you grab?
My KitchenAid mixer. It's kind of heavy, though.
Do you have a favorite cookbook?
Rebar. It's a vegetarian cookbook from a restaurant in Victoria, British Columbia, and EVERYTHING I've tried from it has turned out amazing.
*Check out Ruth's blog at educationdiva.com!
Recipe type:
Breakfast, Dessert
Ingredients
1 leftover pancake, room temperature and broken into bite-sized pieces
4 heaping tbsp plain or flavored Greek yogurt
½ cup fresh berries or diced fruit
1-2 tbsp real maple syrup, to drizzle
a sprinkle of granola and/or nuts, if desired
Instructions
In a large mug or bowl, layer the yogurt, fruit, and pancake pieces. Drizzle with maple syrup, and sprinkle with cereal and/or nuts if desired. Enjoy!