7.3.2011
Max
*

Spaghetti Squash Bolognese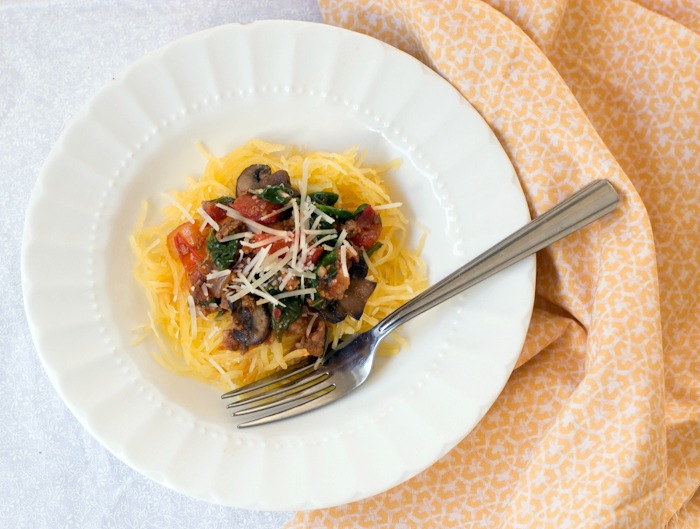 WORLD, MEET MAX.
Urban ninja on a bicycle. Book lover. Flow-go-er. Max has the uncanny ability to make thrift-store clothing finds look incredibly fancy, and you will not find a single piece of processed, packaged, or artificially flavored "foodstuff" in his entire kitchen. Seriously, the place is a goldmine of vitamins and minerals, just brimming with herbs and spices, heads of broccoli, bunches of kale, bottles of olive oil, hunks of cheese and loaves of sprouted grain. It's enough to have you jonesing for a Bic Mac in no time (kidding!).
Now, when Max first told me the name of the dish he would be making for this blog ("Max's Meat Treat"), I called it quirky. He called it mildly suggestive and potentially inappropriate. But I'll let you, the reader, make your own judgments.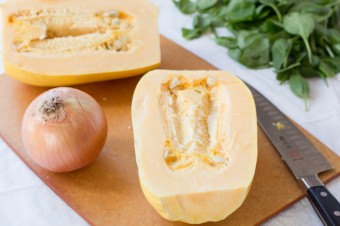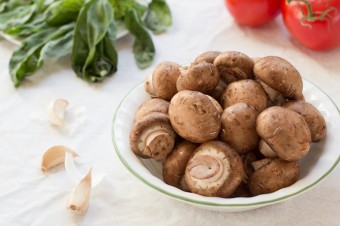 The dish evolved from the spaghetti and meat sauce that Max's mother used to make every Wednesday night for the family of eight: Max, his twin brother, his older brother, his younger half-brother, his younger half-sister, his mom, step-dad, and usually "a dog or two, trying to snag a bite of whatever fell under the table." These days, Max avoids eating a ton of carbs, particularly the white ones, and so has adapted his mother's spaghetti and meat sauce recipe just a bit.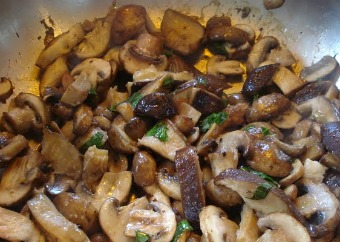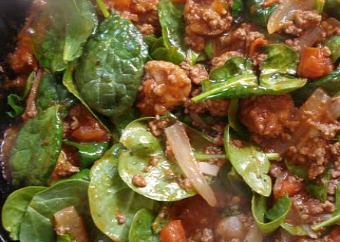 Now, a bed of spaghetti squash takes the place of spaghetti, and the addition of garlicky sautéed mushrooms, fresh basil, onions, tomatoes and spinach kicks the tomato sauce up a notch. Max says there is nothing quite like fresh basil, "except for maybe dried basil, which is kind of like fresh basil." Also, it wouldn't be a true meat treat without a little spicy Italian sausage thrown into the mix. Top it all off with freshly grated Parmesan, and you have an easy, satisfying meal for any night of the week.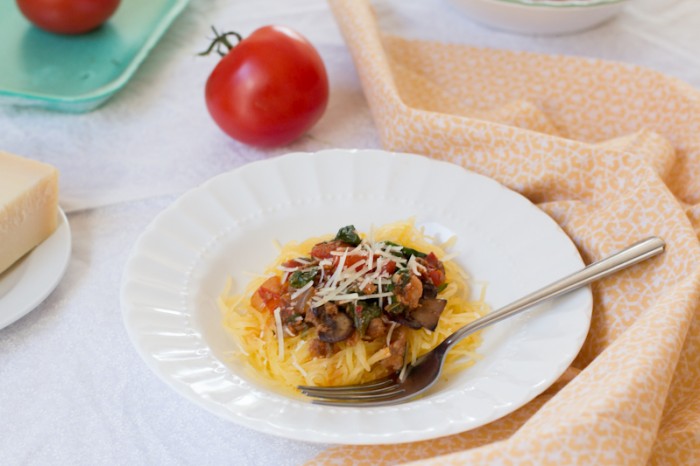 Three Quick Questions…and Max's Answers
It's your last meal. What do you have?
That's my question — I asked somebody that at a party yesterday. I would have to go for pizza. I don't really have a favorite pizza place, just pizza type: thin crust, crispy, with a decadent sauce. I would say Italian-style, a real Italian-style pizza. Not too much cheese, just the right balance of ingredients. My favorite pizza place in Chicago is probably Coalfire. Really airy, flaky, light crust.
Your kitchen is burning down. What's the one thing you grab?
Definitely my knife. It's a Wusthoff, a German knife. Just an all-around, great for everything, paring, chopping, medium-sized knife.
Do you have a favorite cookbook?
I can't say that I have a favorite. I've gone through, you know, different eras of only using one cookbook and then switching to another. But, I would say I've used the most recipes from a Moosewood cookbook. All vegetarian dishes. Even though I'm a meat-lover, everything I've made from it has just been spectacular.
Spaghetti Squash Bolognese
Prep time:
Cook time:
Total time:
This is a fairly quick, easy, healthy recipe, and most of the work lies in the chopping. The fresh tomatoes, basil and garlic smell amazing as they simmer on the stove.
Ingredients
1 medium spaghetti squash (about 4-5 lbs)
4 cloves garlic, finely chopped, divided
20 cremini mushrooms, sliced
2 spicy Italian sausages links, coined
1 medium yellow onion, chopped
½ lb ground beef
8 oz tomato sauce
2 medium tomatoes, diced
handful of fresh basil leaves, chopped
tsp oregano
salt and black pepper to taste
2-3 cups fresh spinach
½ cup freshly-grated Parmesan
Instructions
Slice spaghetti squash lengthwise in half, scoop out seeds, and place face down on baking sheet greased with olive oil. Roast for about 30 minutes in 375°F oven.
Meanwhile, in a large sauté pan, warm a splash of olive oil over medium heat. Add half the garlic, stir for one minute, then add in mushrooms. Increase the heat a bit and continue to cook the mushrooms, stirring occasionally, until golden.
In a separate large heavy-bottomed pan, add a splash of olive oil and the sausage coins. Cook, covered, on medium-high heat for about 5 minutes or until sausage is cooked through and browned. Remove cover, add the onions and remaining garlic, then stir in ground beef.
Brown the beef, then mix in mushrooms, tomato sauce, tomatoes, basil and oregano. Season with salt and pepper to taste. Let simmer a few minutes, stir in spinach, and continue to simmer until spinach is wilted but has not entirely lost its shape.
Remove pan from heat. Using a fork, scrape out spaghetti squash from its shell. Spoon meat sauce over individual servings of spaghetti squash, then top each one with some freshly-grated Parmesan. Enjoy while still warm.