8.17.2012
Marquita
*

Baked Mac and Cheese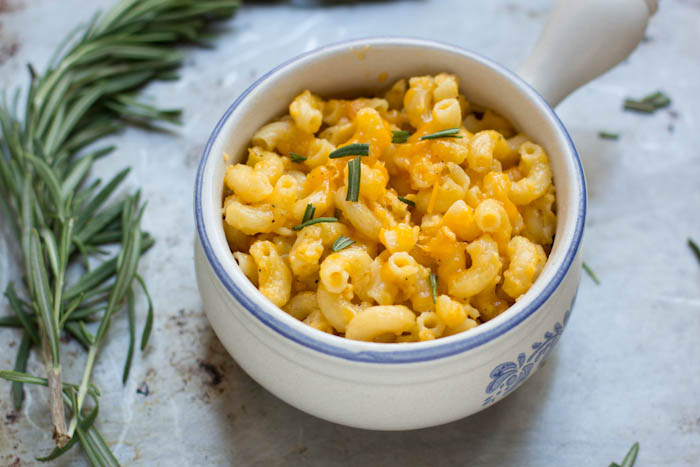 Marquita: "My mom has been making mac and cheese ever since I was little. She wasn't satisfied with the boxed varieties, so she experimented over the years until she perfected her recipe. This is a highly regarded family favorite!"
In the culinary world, there's a tendency to push limits – to reinvent, to defy, to modernize. But there's no messing with a classic mac and cheese. Or at least, there shouldn't be! This baked version of a childhood favorite has absolutely everything going for it: tender macaroni, creamy molten cheese, and a chewy, golden-brown top. No frills, just comfort food at its best.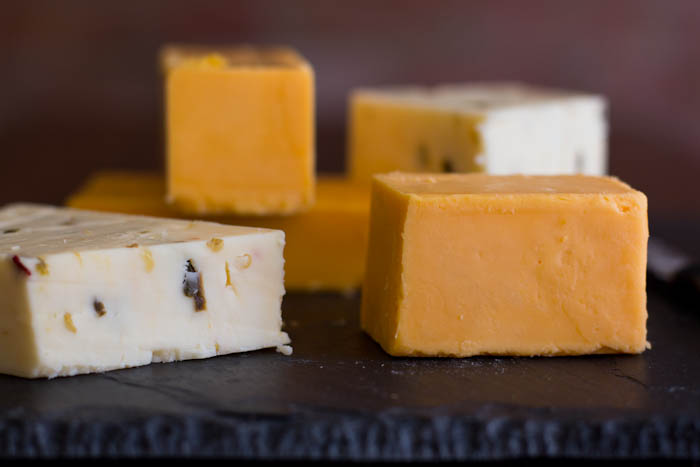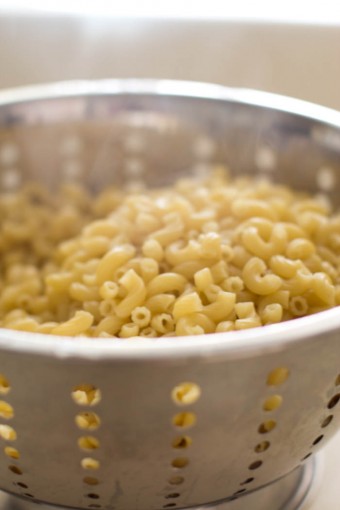 Three Quick Questions…and Marquita's Answers
It's your last meal. What do you have?
It'd have be my parents' typical Thanksgiving meal: macaroni and cheese, collared greens, turkey, ham, and sweet potatoes.
Your kitchen is burning down. What's the one thing you grab?
Honestly, I doubt it would be anything kitchen related. I'd probably go for my cellphone.
Do you have a favorite cookbook?
Not really! My dad rarely uses a cookbook and he was the one who taught me how to cook.
Prep time:
Cook time:
Total time:
This creamy baked mac and cheese is classic comfort food at its best.
Ingredients
1 lb elbow macaroni
1 egg
4 tbsp (1/2 stick) butter
¼ cup flour
2 cups whole milk
1 heaping tsp dry mustard
8 oz sharp cheddar, cubed
8 oz mild cheddar, cubed
8 oz pepper jack, cubed
few dashes salt
few dashes ground black pepper
couple dashes cayenne pepper
extra shredded cheese, for topping
Instructions
Grease a 2-quart casserole dish and pre-heat oven to 350°F. Cook macaroni until very firm. Drain. In a small bowl, beat the egg; set aside.
In a large saucepan, melt the butter over medium-low heat, then add in flour. Cook, whisking constantly, for about five minutes until the mixture turns a light, nutty brown color. Pour in milk, continuing to whisk. Turn heat up to medium-high until mixture begins to bubble, then reduce to a simmer and whisk until thickened (3-5 minutes). Stir in dry mustard. Take ¼ cup of the sauce and slowly pour it into beaten egg, whisking constantly to avoid cooking egg. Once the egg mixture is smooth, pour it back into the saucepan and stir to blend.
Add in cheese and stir to melt; add salt, black pepper and cayenne. Taste sauce and adjust seasonings as needed. Pour in drained, cooked macaroni and stir to combine. Pour into buttered baking dish and sprinkle with extra cheese. Bake for about 20-25 minutes or until golden and bubbly. Enjoy!