11.8.2012
Lizzies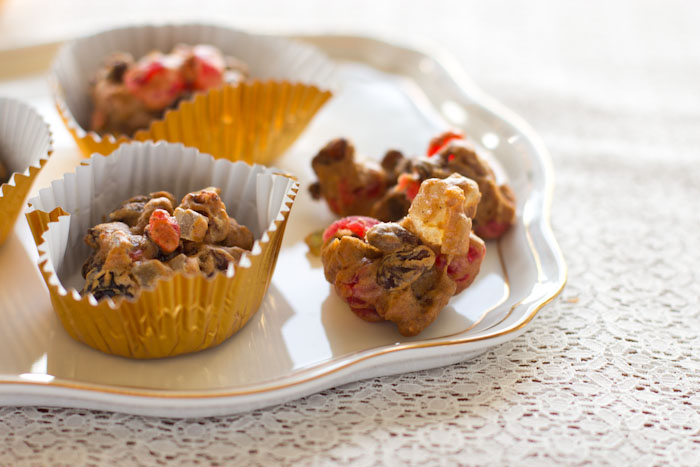 A BAKER'S DOZEN: 13 TRIED AND TRUE TREATS FROM MY GRANDMOTHER'S KITCHEN, DAY 7
I know, I know. These cookies look an awful lot like fruit cake, and word on the street is that everyone hates fruitcake.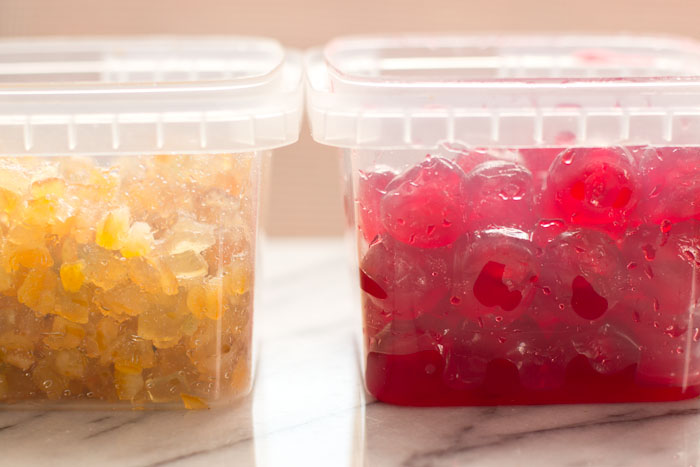 But! Before you start running, let me assure you that my grandmother's Lizzies are miles above your average fruitcake. I find a lot of fruitcakes can be overly dense and borderline soggy–even the nuts, which are supposed to be crunchy, wind up damp. Not so with these cookies. The interior is moist, in a good way, and the pecans retain their wonderful, substantial crunch. And whereas the flavor of fruitcake is usually one-note, these cookies have a bit more depth. The batter is made with brown sugar and plenty of cinnamon, nutmeg and cloves, offering the perfect spiced counterpoint to the sweetness of the candied fruit.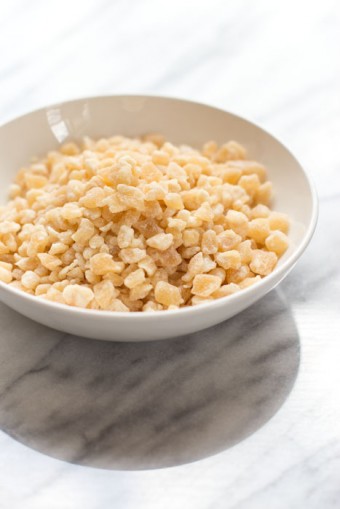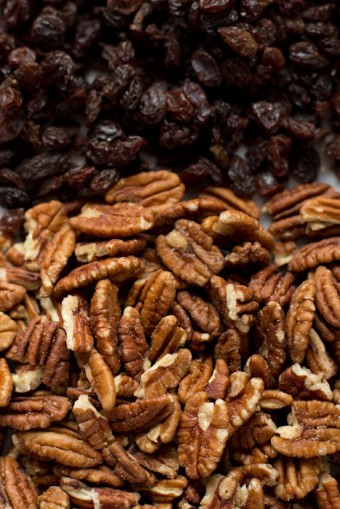 It isn't a cheap recipe, but if you're going to make Lizzies you've got to do them right. These are a special occasion kind of treat, and the quality of ingredients really makes a difference. Use good bourbon, pecans, and fruit, and make sure your spices are fresh.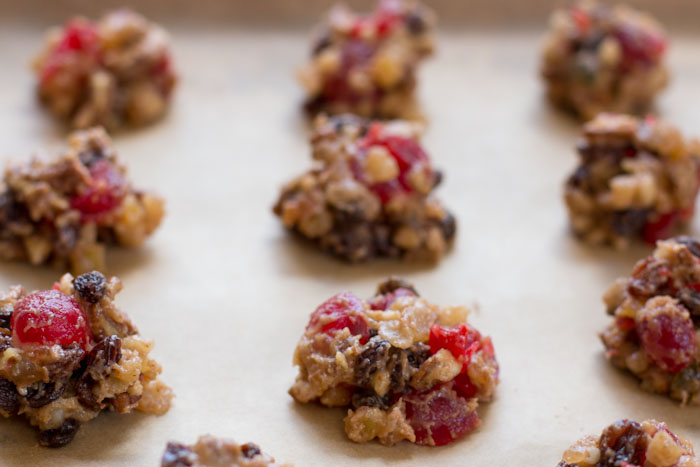 Finally, I'm going to let you in on my grandmother's secret for perfect Lizzies: when the cookies come out of the oven, top off each one with a sprinkle of bourbon.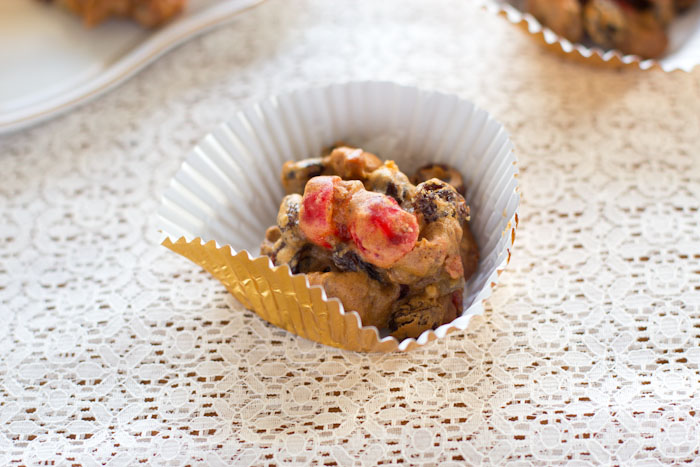 You're welcome.
Prep time:
Cook time:
Total time:
Serves:
makes approx. 36 cookies
These cookies don't take all that long to prepare, but they do require some advance planning: the raisins must, MUST, be soaked in bourbon at least overnight, and up two days if you have the time. Do not skip this step--the bourbon makes the raisins extra plump and the cookies extra moist (and of course, gives them a kick). Enjoy!
Ingredients
2 to 2 ½ cups raisins
½ cup bourbon + extra for sprinkling on baked cookies
1 ½ cups sifted all-purpose flour
1 ½ tsp baking soda
1 ½ tsp cinnamon
½ tsp nutmeg
½ tsp cloves
¼ cup unsalted butter
½ cup light brown sugar
2 eggs
½ lb candied citron, diced
¼ cup candied pineapple, diced
1 lb candied cherries, coarsely chopped
1 lb pecan halves, chopped VERY coarsely
Instructions
Place the raisins and bourbon in a glass jar, close lid, and soak raisins overnight (or up to two days).
When you're ready to bake, preheat oven to 325°F. In a large mixing bowl, sift together the flour, baking soda and spices. In a separate mixing bowl, cream butter, gradually adding in sugar until mixture is light and fluffy. Mix in eggs.
Add flour mixture to the butter and egg mixture, stirring to combine. Add raisins (and the bourbon from the jar), as well as the candied fruit and pecans. Mix with a large wooden spoon, or your hands if it's easier; this dough is super sticky, but if you wet your hands with a bit of water it helps. Drop dough by the tablespoon onto buttered baking sheet, a couple inches apart. Bake about 15 minutes until lightly brown. Remove from oven and sprinkle each cookie with about a teaspoon of bourbon. A word to the wise: these cookies are delicious the first day, but even better the next.