8.7.2012
Kathryne
*

Banana Almond Smoothie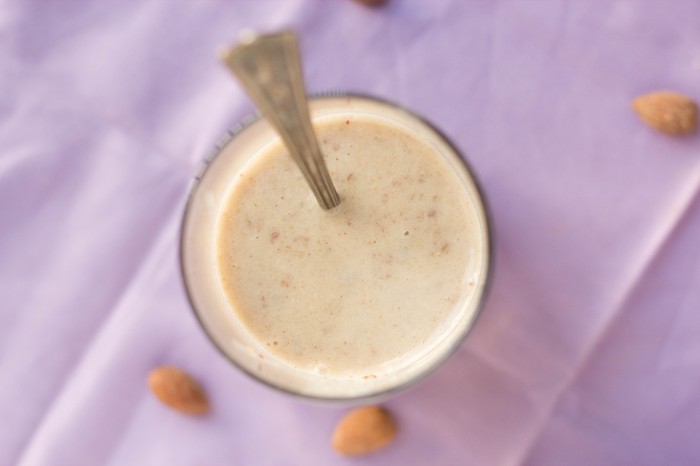 Kathryne: "I don't make smoothies terribly often, but when I do, this one is my go-to recipe. It's so good I don't want to try any others! It's like a creamy banana milkshake that's good for you. I make it in the afternoons when I'm craving ice cream but am too lazy to go out and get some."
Kathryne Taylor, of the wildly popular Cookie + Kate, is a lady of many talents. She's a graceful writer, a talented photographer, and an amazing cook. She has the ability to turn a raw kale salad into something sexy, and I am thankful every time she does. Her passion for whole, flavorful foods shines through every recipe she shares, and that, along with her genuine down–to-earth personality, makes her blog an ideal place to hang out. Of course, the occasional cameo by her dog Cookie isn't hurting matters, either.
True to her word, this Banana Almond Smoothie is just as Kathryne describes it: like a creamy banana milkshake that's good for you. Made with healthy goodies like frozen banana, almond butter, and a sprinkle of flaxseed, this smoothie tastes just as naughty as it is nutritious.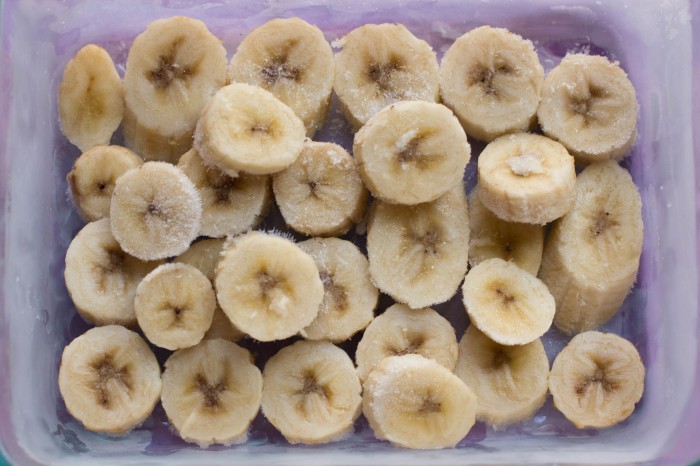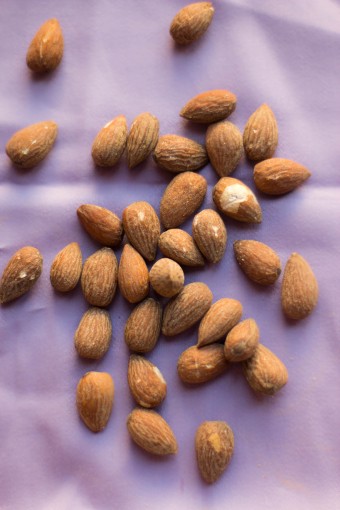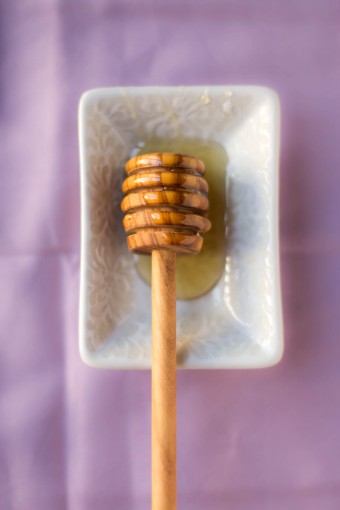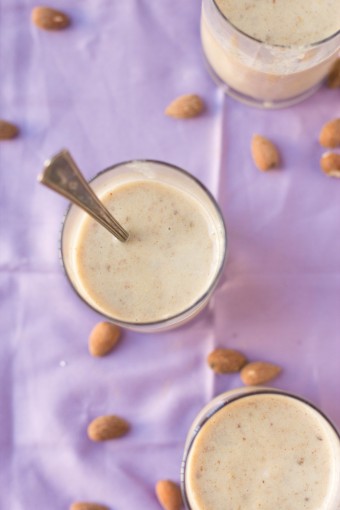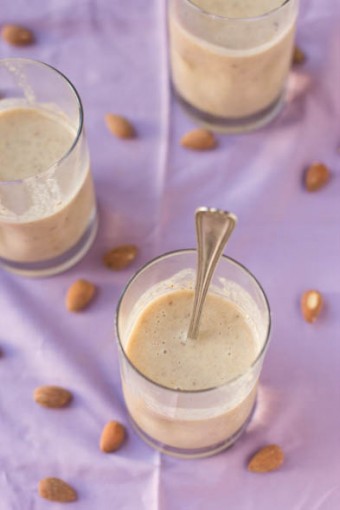 Three Quick Questions…and Kathryne's Answers
It's your last meal. What do you have?
I've daydreamed about this one. My last meal would probably have to be a Mediterranean feast with falafel, taboulleh, hummus and giant salads of all kinds, accompanied by a glass of wine that never runs empty. Dessert would consist of no less than three flavors of gelato.
Your kitchen is burning down. What's the one thing you grab?
My initial thought was my Le Creuset French ovens or cast iron pans, but those things would weigh me down on my way out! No, I think it would have to be my grandmother's little metal spatula. My dad gave it to me recently and said she always kept it in her back pocket while cooking. It's irreplaceable.
Do you have a favorite cookbook?
This is impossible! Cookbooks are literally taking over my apartment; I'm running out of places to store them. I love each one for a different reason. I turn to America's Test Kitchen Family Cookbook when I want to know the very best way to cook something, like falafel or French fries. The test kitchen never lets me down. Melissa Clark's Cook This Now has become a go-to cookbook as of late, and Heidi Swanson's Super Natural cookbooks never cease to inspire. I recently acquired Sinfully Easy Delicious Desserts by Alice Medrich. I like my desserts sinfully easy and delicious, so I imagine I'll be cooking through that book for years to come.
*To see more of Kathryne's deliciously wholesome recipes, go here.
Author:
Adapted by Cookie and Kate from The New York Times Recipes for Health
Recipe type:
Breakfast, Dessert
Prep time:
Cook time:
Total time:
This healthy banana almond smoothie is a delicious, creamy treat!
Ingredients
1 medium to large frozen banana (break your bananas into one-inch chunks before freezing)
1 heaping spoonful of almond butter
2 spoonfuls flax seed
½ cup almond milk, regular milk or yogurt
drizzle of honey, agave nectar or maple syrup
tiny drop of almond extract (or vanilla extract, but the
almond extract makes the smoothie taste almost like candy!)
Instructions
Toss all the ingredients into a blender and blend until smooth. Pour into a glass and enjoy.