2.21.2013
Jonathan
*

South African Buttermilk Rusks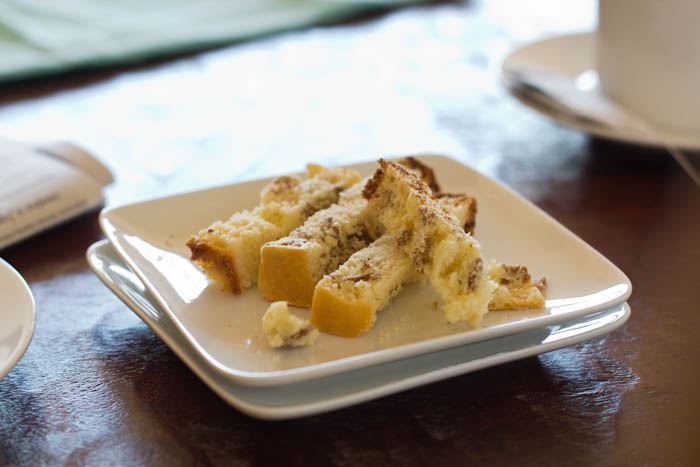 Jonathan: "Growing up, I spent a lot of time with my extended family in South Africa. This rusk recipe, from my aunt's mother, "Granny Rae," reminds me of the fun times of my childhood. I can vividly remember my aunt and uncle always having a huge round tub of these rusks sitting on top of the kitchen cabinet."
Here's the thing about these rusks–these unassuming, rather plain looking buttermilk biscuits. At first bite, you probably won't think much of them at all. "Hmm, they have a nice crunch," you'll say, and you'll think you've had enough. And then, without even realizing it, you will find yourself reaching for another. Dipping it into your coffee, turning it sweet and cake-like. And then you'll have another, because that crunchy, faint sweetness, the softening to the hot coffee is totally addictive in the best possible way.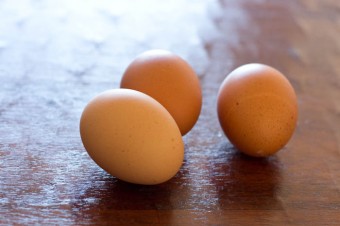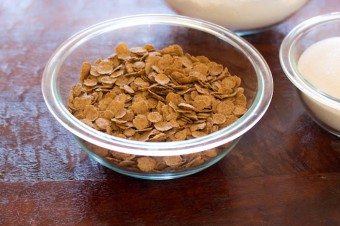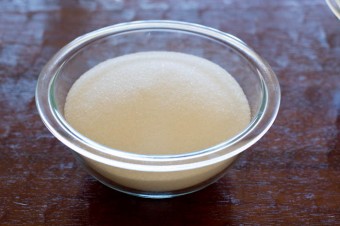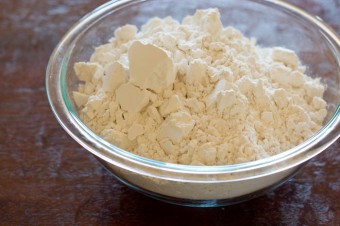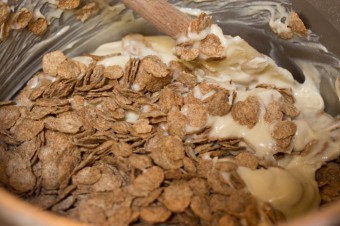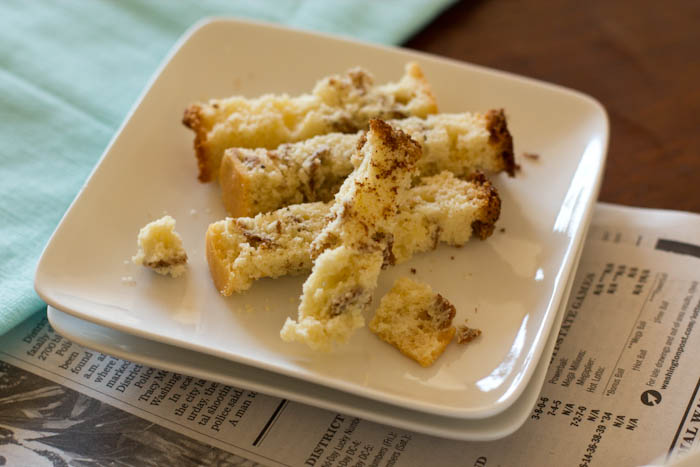 Three Quick Questions…and Jonathan's Answers
It's your last meal. What do you have?
An 'everything' bagel with lox. And definitely coffee.
Your kitchen is burning down. What's the one thing you grab?
My grind and brew coffee maker. Everything else in there I can live without.
Do you have a favorite cookbook?
That's tough–I'd say Joy of Cooking is probably the one I reference the most.
South African Buttermilk Rusks
Prep time:
Cook time:
Total time:
Serves:
makes over 100 rusks; sounds like a lot (and it is) but they are small!
A crisp and crunchy South African pick-me-up, similar to a dry granola bar or a crumbly cookie. Perfect for dunking into coffee or tea. Rusks stay good for up to two months when stored in an airtight container at room temperature.
Ingredients
2 cups (4 sticks) margarine (may sub butter)
2⅔ cups sugar
3 eggs
2 cups buttermilk
½ - ¾ cup milk
8 cups self-rising flour
4 tsp baking powder
½ tsp salt
5 cups bran flakes (any brand cereal will do)
Instructions
Preheat oven to 350°F.
In a large saucepan over medium heat, melt the margarine. Add sugar and mix well. In a small bowl, lightly beat the eggs. Add a spoonful of the margarine and sugar mixture to the eggs, stirring quickly. Repeat with a few more spoonfuls of the margarine/sugar mixture, making sure to keep stirring. Return to large saucepan and stir to incorporate. Add the buttermilk and a ½ cup of the milk. Add the flour, baking powder and salt, and mix well. Stir in bran flakes. Batter should be thick and heavy, but if it is very stiff you can add another ¼ cup of milk.
Pour batter into a greased 9x13 cake pan and bake for 1 hour, or until top of cake is golden brown and tester comes out clean. Turn out onto a cooling rack.
Reduce oven temperature to 200°F. Allow cake to cool completely. Cut into half-inch thick strips and place onto greased baking sheets in a single layer. Place in oven, keeping the oven door propped open slightly with a wooden spoon, or allow tray to slightly block door from closing.
Bake for at least hours 8 hours, and up to 12 (these can bake overnight) until rusks are dry and crunchy, and golden but not brown.
Dunk into coffee or tea, or enjoy them on their own!