8.1.2013
Jason
*

Roasted Garlic and Brie on Baguette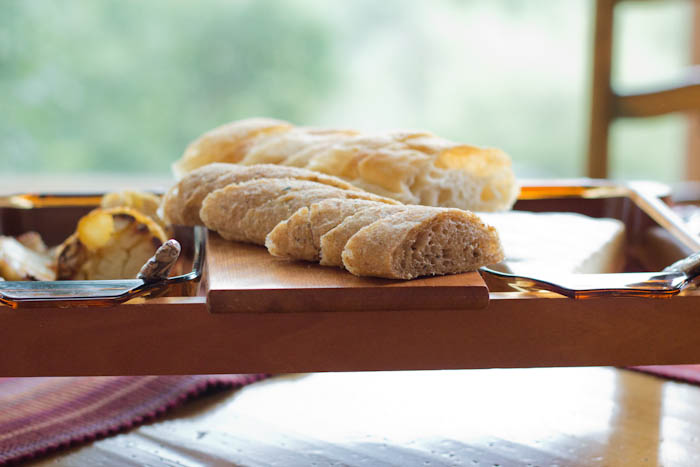 Jason: "I started making this years ago whenever I needed something to bring to a party. People seem to like it, and now it's sort of expected of me."
There's a time and place for complex, fussy food, but summer is certainly not it. The season of simplicity–of juicy peaches, crunchy corn on the cob, and flame-licked barbecue–calls for easy dishes you can pull together quickly. This is one such dish you should be adding to your arsenal of go-to party appetizers. Not only is it guaranteed to be a hit, but it's barely even a recipe: just nutty, caramelized roasted garlic, creamy brie cheese, and chewy toasted baguette. With ingredients like these, a little work goes a long way.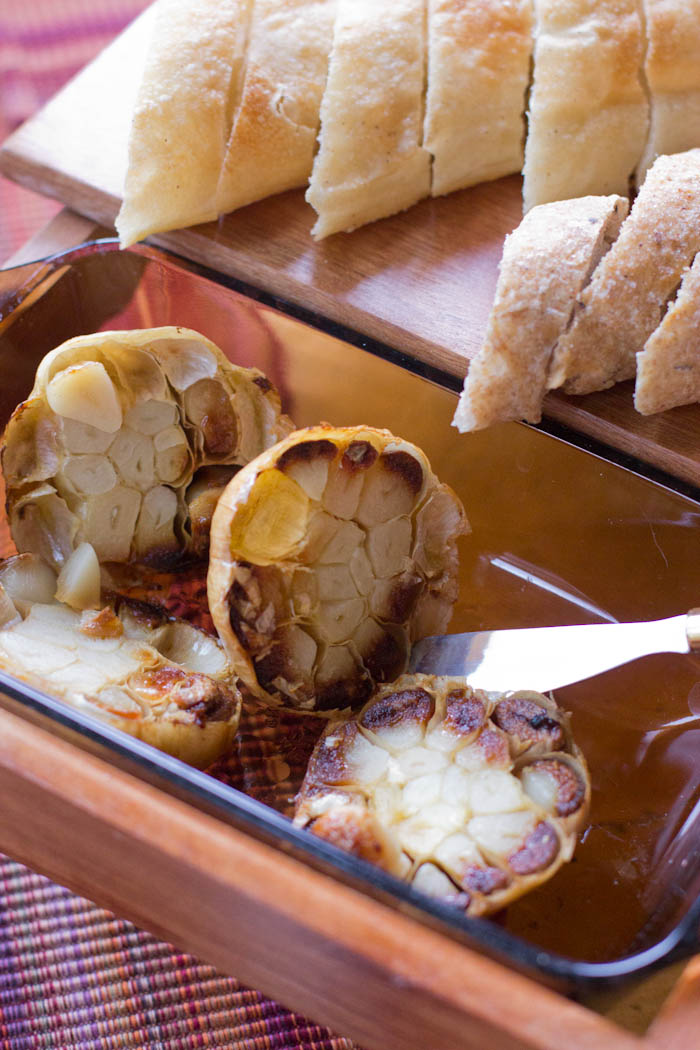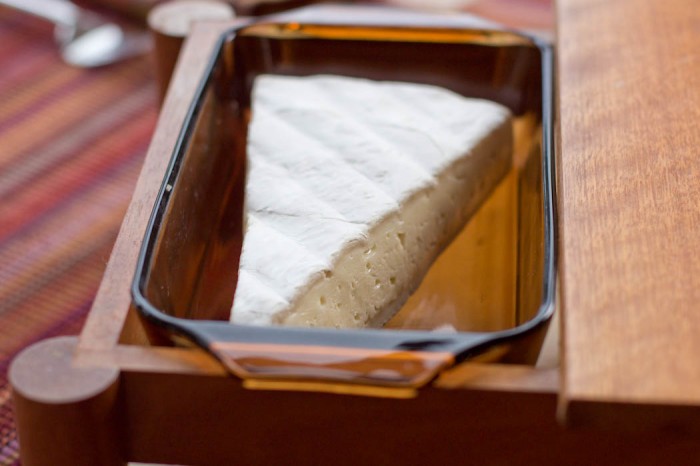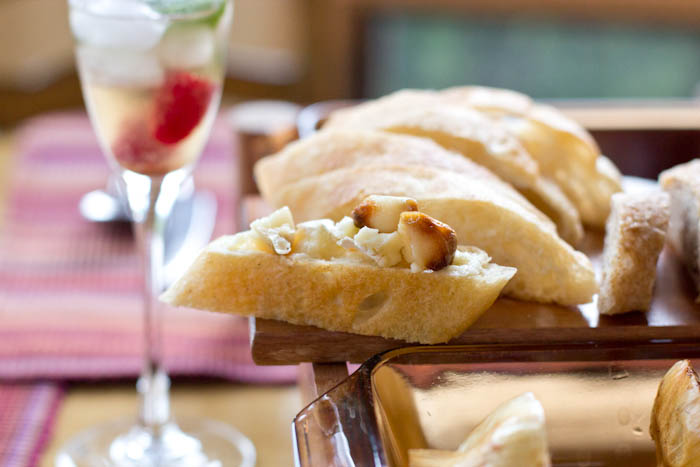 Three Quick Questions…and Jason's Answers
It's your last meal. What do you have?
Pizza from Giardini in Brooklyn.
Your kitchen is burning down. What's the one thing you grab?
My dogs, Eddy and Bear. They're always in the kitchen, especially when they're not supposed to be.
Do you have a favorite cookbook?
I don't use a lot of recipes but there are certain dishes I'll make a lot–things like pizza, spaetzle, and goat cheese and tomato pasta.
Roasted Garlic and Brie on Baguette
Prep time:
Cook time:
Total time:
An easy and addictive party appetizer that's guaranteed to be a hit.
Ingredients
2 large heads of garlic
olive oil
Kosher or sea salt
1 large crusty baguette
1 package (about 8 oz) good brie cheese
Instructions
Preheat oven to 375°F. Slice your garlic heads, width-wise, into halves. Drizzle each half of exposed garlic cloves with some olive oil, then sprinkle with Kosher or sea salt. Put the garlic halves back together and wrap each head in aluminum foil. Bake for 40 to 45 minutes until fragrant.
Meanwhile, slice your baguette into ¼-inch rounds. You can butter the rounds and toast them under the broiler on a baking sheet after you remove the garlic, but it's not necessary. If you do choose to toast the baguette, keep a close eye on it to ensure it doesn't burn.
When garlic is finished baking, remove from oven and unwrap the foil. Set the garlic on a tray or cheese board with the brie cheese, sliced baguette, and a couple small knives for serving. Let people scoop out garlic as they wish, place it atop the baguette slices, and spread with brie cheese. Alternatively, you can remove the garlic cloves before serving and place them in a small bowl.