10.14.2012
Coconut Curried Veggies with Forbidden Rice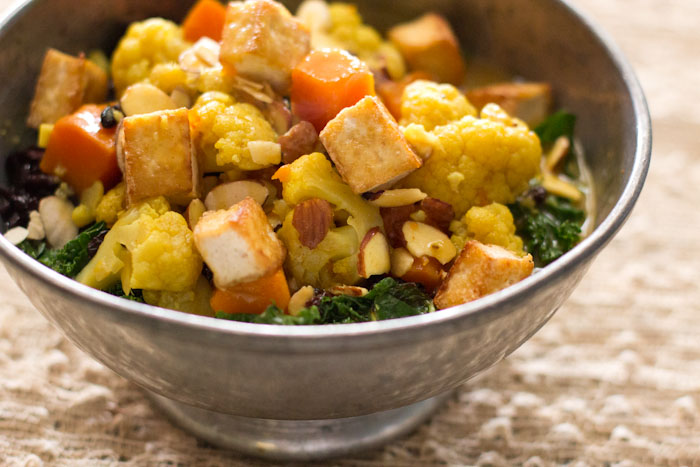 In case you were wondering, why yes, yes I am still alive. My apologies for the long silence around here! Between a hectic work schedule, planning my wedding, and traveling to see my fiancé almost every other week (due to that whole long-distance business), I've been busy in a mostly great way — though I haven't been able to spend nearly as much time here as I'd like. The good news is that I wanted to share with you what may be one of my favorite homemade meals…possibly ever.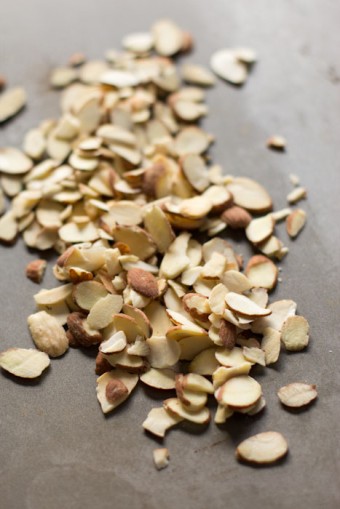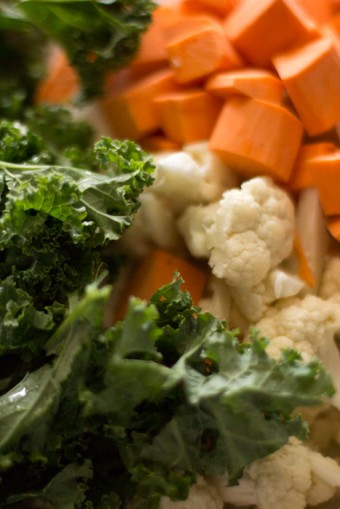 It's my attempt at recreating a dish I had during restaurant week in Baltimore (where my fiancé lives), at a sweet little farm-to-table joint called Dogwood. I was immediately entranced by the name of the dish alone: Forbidden Rice and Sweet-Potato Cauliflower Curry. This appealed to me for a couple reasons. One, because I'm a vegetable freak and I love coconut curry. And two, the name has the word "forbidden" in it, so naturally I had to have it.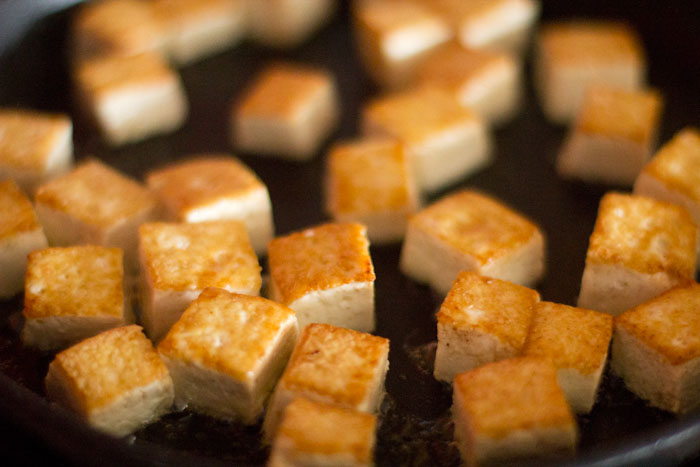 Well. This was a really, really good decision. There's so much going on here, and yet somehow it all works: the crunchy cauliflower, the tender sweet potatoes, the sautéed kale, all enveloped in this rich, silky coconut curry with hints of garlic and ginger. Poured over wild rice, with it's hearty chew and nutty flavor, and it's deep purple hue, it's hard to imagine anything more satisfying. The whole thing is topped off with a generous sprinkle of sliced almonds and sweet plump currants, making each bite an explosion of contrasting tastes and textures.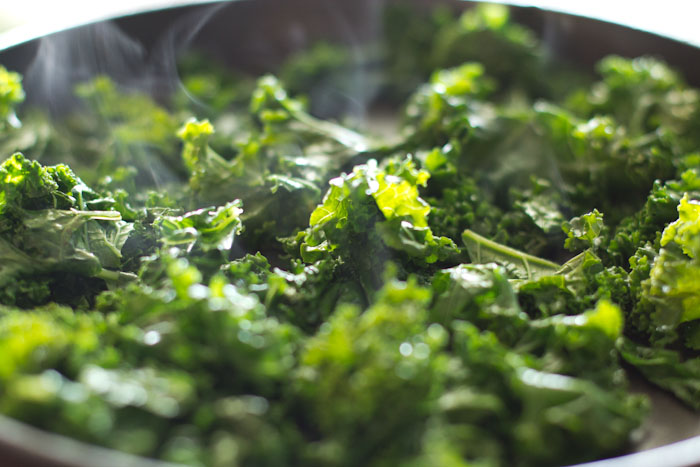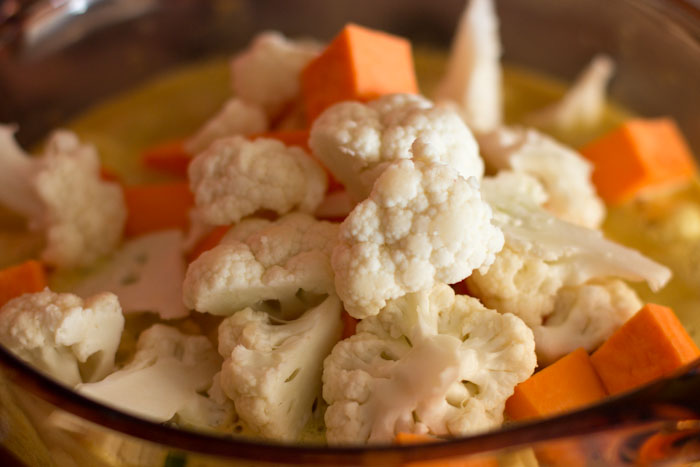 Oh, and as if you needed one more reason to try this, here it is: this is probably one of the healthiest dishes you could possibly eat. It's also very versatile. Don't like kale? Sub spinach. Not a fan of sweet potatoes? Try butternut squash. Tofu not your friend? Opt for chicken or chickpeas.  Whatever route you take, enjoy! I recommend cozying up with a big, warm bowl of this as soon as possible.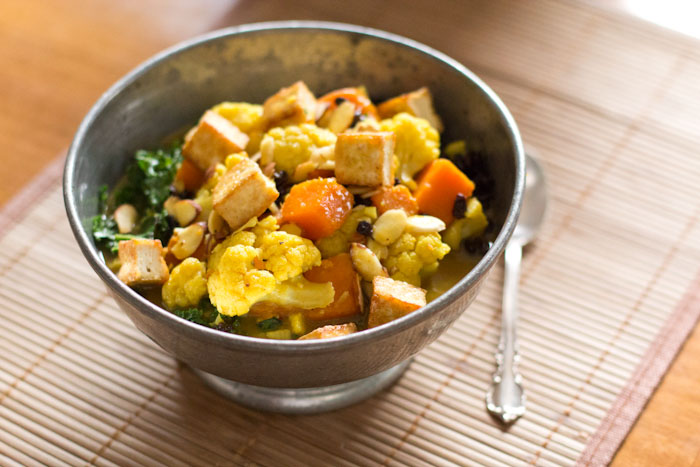 Coconut Curried Vegetables with Tofu & Forbidden Rice
Prep time:
Cook time:
Total time:
Ingredients
1 (14 oz) can light coconut milk
½ tsp brown sugar
1 ½ tsp curry powder
1 ½ tsp fresh minced ginger
4 cloves garlic, peeled and minced
2 tsp chile paste
1 medium sweet potato, peeled and cut into 1-inch cubes (may sub butternut squash)
1 ½ cups chopped cauliflower
1 lb extra firm tofu, cut into ¾-inch cubes
4 cups chopped kale (may sub spinach)
⅛ cup soy sauce
dash of red pepper flakes (optional)
salt to taste
2 cups cooked forbidden rice (may sub wild or brown rice)
⅓ cup sliced almonds
⅓ cup currants
Instructions
In a large heavy saucepan over medium heat, combine coconut milk, brown sugar, curry powder, ginger, garlic, and chile paste. Bring to a boil, and then reduce to a simmer. Stir in sweet potato and cauliflower, cover, and cook about 10 minutes, stirring occasionally, until the veggies are just tender. Remember they will continue to cook a bit even after you remove them from the heat, so you'll want to leave them a little undercooked. Add in the tofu with the vegetables, or if you prefer your tofu crisp, brown it separately in a sauté pan with a little oil while the vegetables are cooking.
Heat a splash of coconut oil, olive oil, or canola oil in a large skillet over medium heat. Add chopped kale and sauté until greens have wilted significantly. Transfer to pot of coconut curry. Add browned tofu if you cooked this separately. Stir in soy sauce and a dash of red pepper flakes (if using). Taste and add salt as needed.
Ladle a generous spoonful of curried tofu and vegetables over a serving of rice, and sprinkle with a couple tablespoons each almonds and currants. Enjoy!