1.13.2014
Astrid
*

Glowing Green Smoothie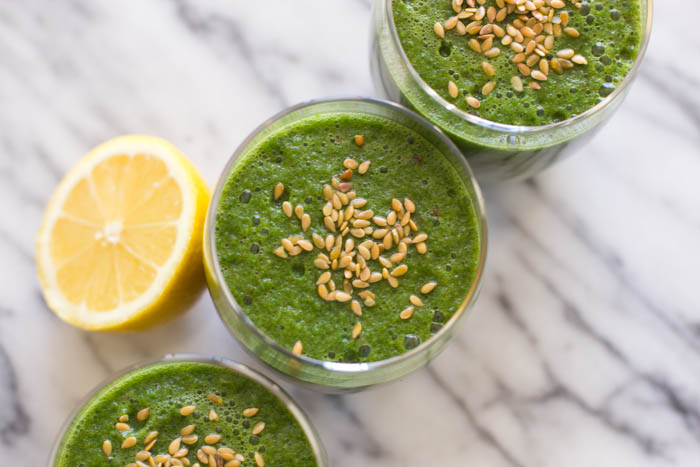 Astrid: "This healthy green smoothie is my favorite go-to breakfast and snack. I call it my 'salad in a straw.' It has a ton of vitamins and fiber, so it keeps me full for hours and gives me the energy to power through my day. I like to add Udo's Oil 3-6-9 Blend, cinnamon, chia seeds, flax seeds and bee pollen for an extra nutritional boost."
As a highly sought-after fitness model, celebrity trainer and Barry's Bootcamp instructor, looking good is Astrid's job—and I'll take any tips she wants to give me. Thankfully, it didn't take much coaxing to sip on this delicious, antioxidant-packed smoothie with a host of health and beauty benefits. Weight loss/weight maintenance? Check. Improved digestion? Check. Clear skin and increased energy levels? Check and check.
Cheers to getting your green on!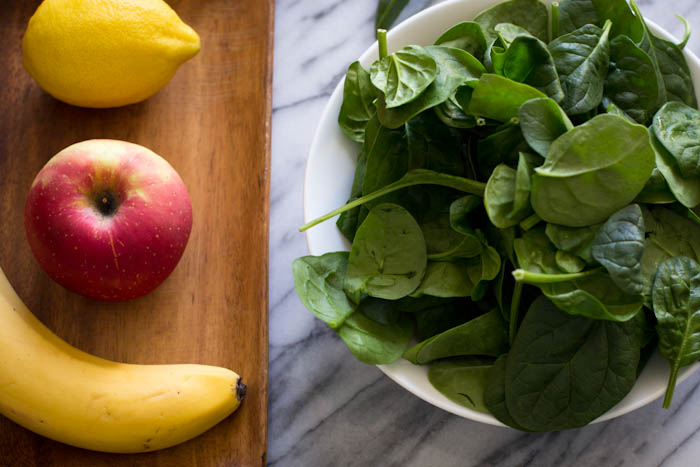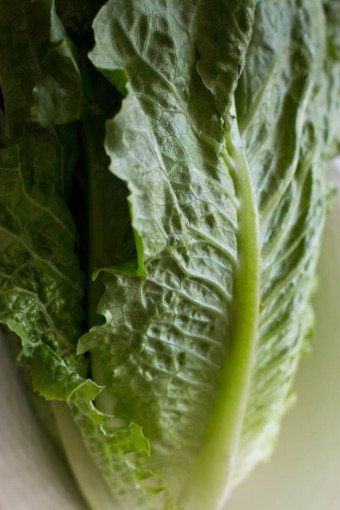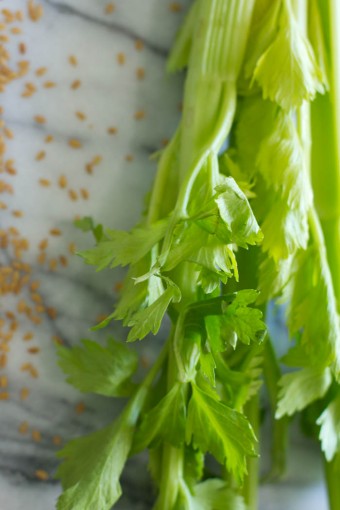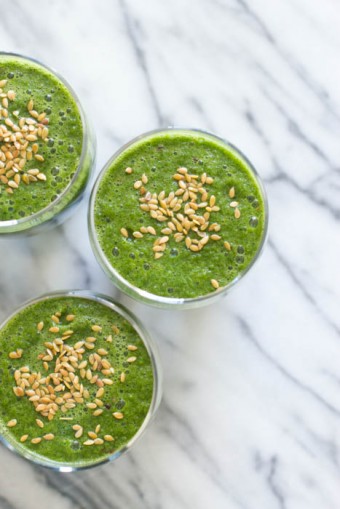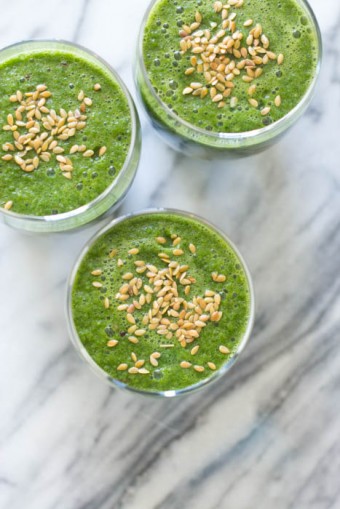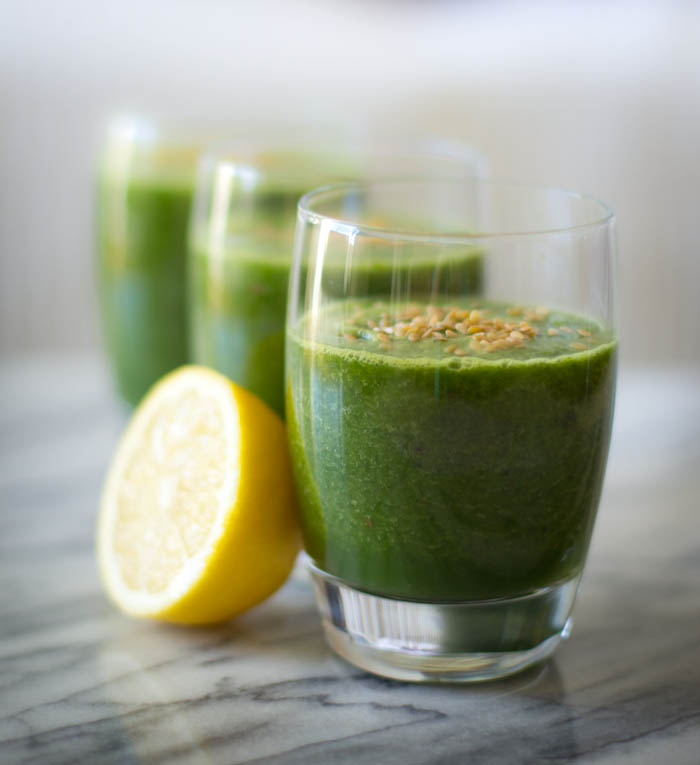 Three Quick Questions…and Astrid's Answers
It's your last meal. What do you have?
Almond butter. It's my chocolate.
Your kitchen is burning down. What's the one thing you grab?
My Vitamix. You can make anything in that thing.
Do you have a favorite cookbook?
It's between Juliano Brotman's Raw: The Uncook Book and Kimberly Snyder's The Beauty Detox Solution.
*For more on Astrid and her work, be sure to check out her website: http://www.astridswanmcguire.com/
Author:
Adapted from Kimberly Snyder's recipe: http://kimberlysnyder.net/blog/ggs/
Recipe type:
Breakfast, Main
Prep time:
Cook time:
Total time:
A nourishing green smoothie that aids weight loss/maintenance, increases energy levels and gives you a glow from the inside out.
Ingredients
1 ½ cups water
1 head romaine lettuce, chopped
3-4 stalks celery
two handfuls spinach
1 apple, cored and chopped
1 banana
juice of ½ fresh lemon
a few sprigs cilantro
a few sprigs parsley
1 ½ tsp cinnamon
Optional: 1 tbsp Udo's Oil DHA 3-6-9 Blend
Optional toppings: sprinkle of flax seeds, chia seeds and/or bee pollen
Instructions
Add water and chopped head of romaine to blender. Blend at a low speed until smooth. Add celery, spinach and apple, and blend at high speed. Add cilantro and parsley, then finish with the banana, cinnamon and Udo's Oil, if using.
Top off each serving with a sprinkle of any or all of the following: flax seeds, chia seeds and bee pollen. Cheers!