11.13.2011
Amy
*

Chickpea Piccata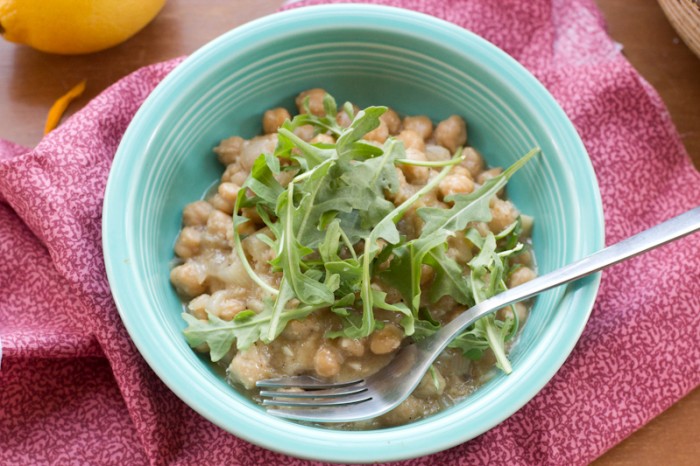 Ladies and gentlemen, say hello to the Mercedes Benz of vegetarian, the little black dress of vegan, the George Clooney of chickpeas. Yes, this is the type of dish that conjures visions of luxury, leisure and long walks on the beach. It's a charmer, for sure, and if you fall for it hard, don't say I didn't warn you: it's got a way of making you feel special.
The standout flavors here are sensual and sophisticated: dry white wine, sweet nutty garlic, bright tangy lemon. But wait! Dig a little deeper and you'll find that beneath that smooth, stylish persona, there's another side to this dish: an earthy, accessible soul that will still be there the morning after.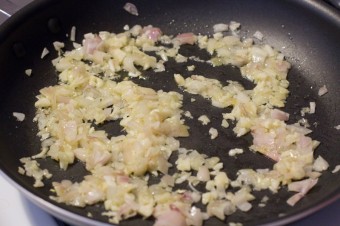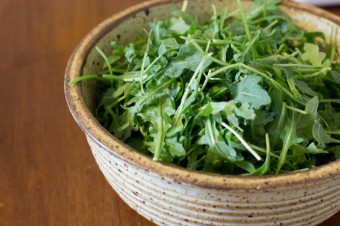 Because when it comes down to it, chickpea piccata is not the type to play hard to get. You can skip the desperate search for exotic ingredients, the multiple stops at specialty stores all around town. Yes, it will see you again. Yes, on a moment's notice. In fact, if you ask Amy, part of its appeal is just how easy it is to make and the simplicity of the ingredients involved — many of which are likely waiting patiently in your pantry to be put to use.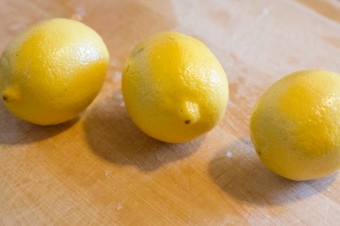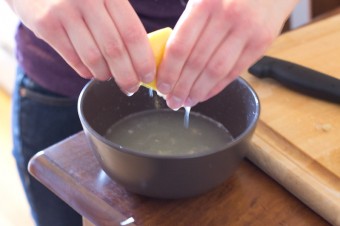 Heed their call, and you will not be disappointed. Begin with some garlic and shallots. Saute until golden and soft; add vegetable broth, some bread crumbs, white wine and thyme. A squeeze of fresh lemon juice and a bundle of beans. Toss with arugula, and let it wilt into the warm chickpeas. Not only does the dish taste incredibly decadent  — the sauce rich and smooth and tart and peppery — it is also very healthy. "Not to get all hippy-dippy," Amy says, "but I think that beans are kind of amazing. They're just this perfect little food that comes naturally with fiber, protein and vitamins —  everything your body needs."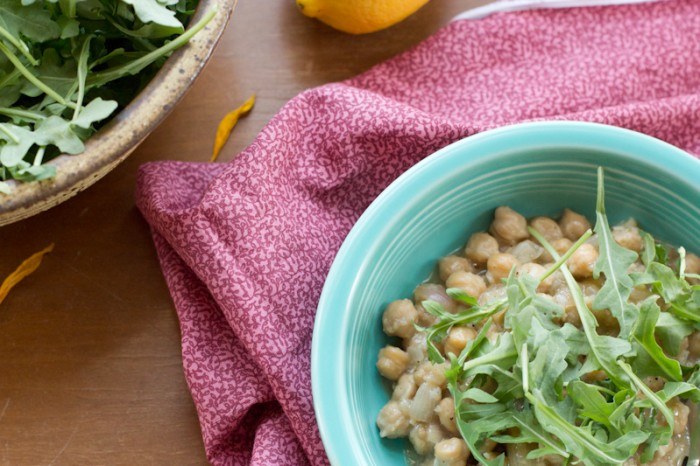 Rich, sophisticated, and good for you? I think this one's a keeper.
Three Quick Questions…and Amy's Answers
It's your last meal. What do you have?
Something really simple. I love Thai food, so maybe some spicy broccoli with tofu and carrots.
Your kitchen is burning down. What's the one thing you grab?
This cutting board here. My mom bought it for me and it's sort of my first quality piece of kitchenware that I'll probably hang on to for a while.
Do you have a favorite cookbook?
Yes — it's called Global Vegetarian Cooking by Troth Wells. Everything in it is really simple and easy, with dishes from all over the world and a lot of really cool photography.
Author:
From "Appetite for Reduction" by Isa Chandra Moskowitz
Recipe type:
Appetizer/Side, Main
Prep time:
Cook time:
Total time:
How can you go wrong with garlic, lemon and white wine? This is an incredibly quick and easy dish that feels fancy and indulgent. Serve over mashed potatoes, pasta, grilled portobello, or on its own with a handful of arugula.
Ingredients
1 tsp olive oil
1 scant cup shallots, finely chopped
6 cloves garlic, finely chopped
2 tbsp panko (or other breadcrumbs)
2 cups vegetable broth
⅓ cup dry white wine
a few dashes of black pepper
generous pinch of dried thyme
1 (16 oz) can chickpeas, drained and rinsed
2 tbsp fresh lemon juice
4 cups arugula
Instructions
Warm the olive oil over medium heat in a large heavy-bottomed pan. Add the shallots and garlic and saute for about 5 minutes, until golden. Add in the breadcrumbs and cook, stirring constantly, for about 2 more minutes until they turn a few shades darker.
Add the vegetable broth, wine, salt, black pepper and thyme. Turn the heat up slightly and bring to a rolling boil. Let the sauce reduce by ½, which should take about 7 minutes.
Add the chickpeas and cook for about 3 minutes. Stir in lemon juice and turn off the heat.
Serve warm with a handful of arugula.