6.11.2012
Spice Cake with Penuche Frosting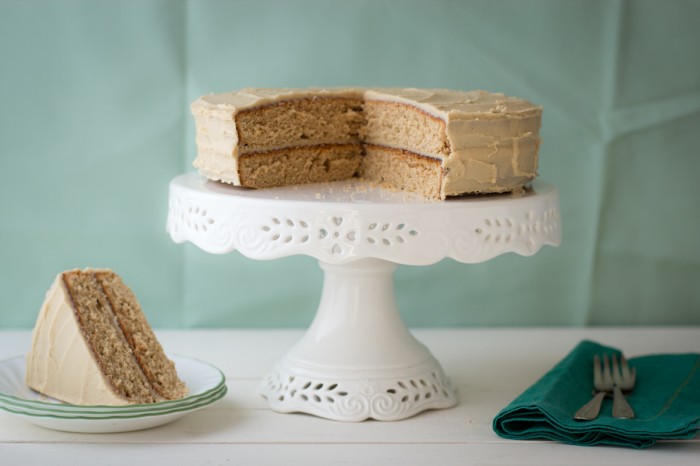 A BAKER'S DOZEN: 13 TRIED AND TRUE TREATS FROM MY GRANDMOTHER'S KITCHEN, DAY 6
Everyone has their favorite birthday cake. Growing up, mine was Lithuanean coffee cake — a dense, cinnamon-swirled, buttercream-smothered dessert from Claire's Corner Copia in New Haven, CT.  My dad has always preferred a simple vanilla with vanilla frosting. According to my brother, he doesn't like cake (wait, what?!). And my mom? This moist, delicate spice cake with a dreamy penuche frosting.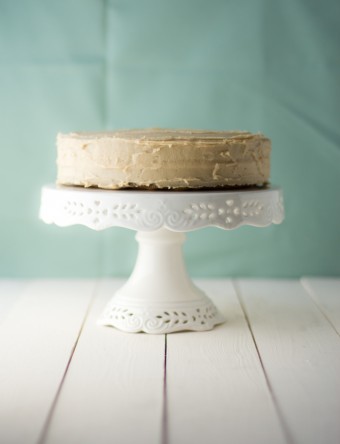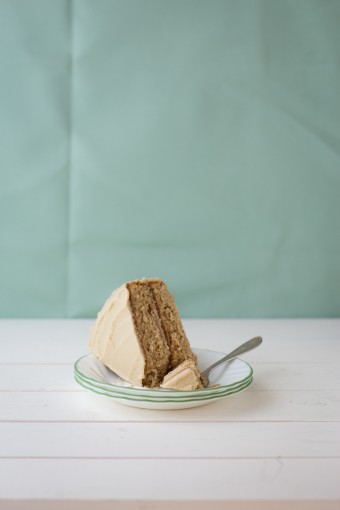 The fact that this is my mom's favorite cake, despite her general inclination for chocolate, should tell you something. The cake itself is everything warm and fragrant, tender and not too sweet, filled with cinnamon, nutmeg, cloves and cocoa. But the frosting, my mother declares, is what really makes it. Creamy, caramelly, and filled with brown sugar. Almost like a pecan praline…but you know, on top of a cake.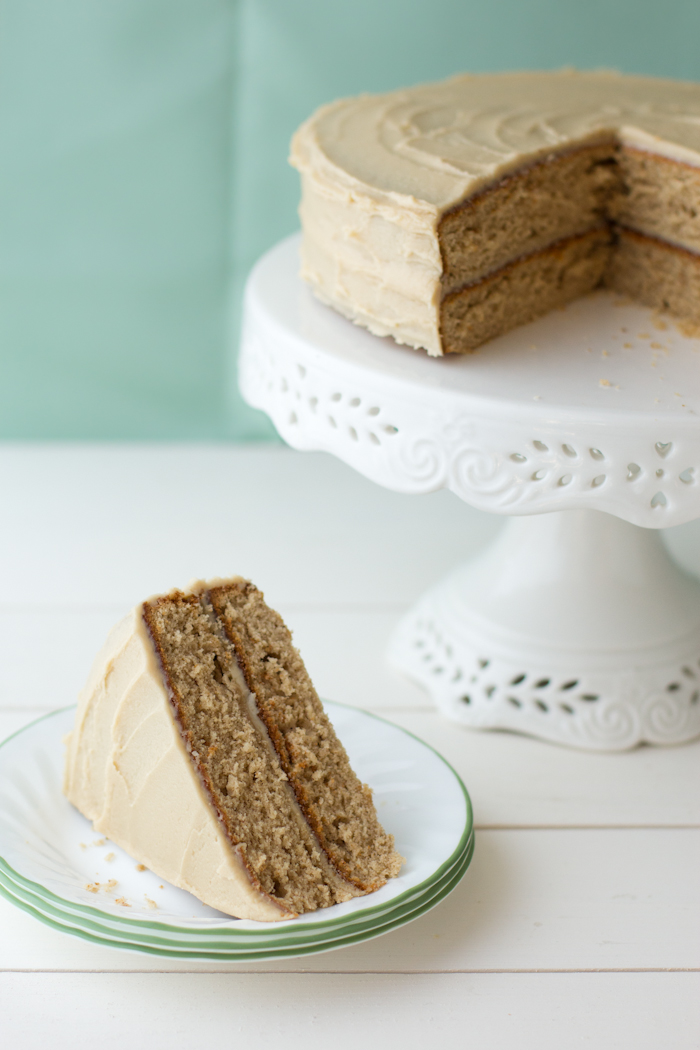 Spice Cake with Penuche Frosting
Author:
Spice Cake from the The Memphis Cookbook, published in 1952; Penuche Frosting by Betty Crocker
Prep time:
Cook time:
Total time:
A fragrant, spiced cake with a dreamy caramel frosting. Depending on your preferences, you may want to double the recipe for the frosting. It's hard to have too much!
Ingredients
FOR THE SPICE CAKE:
2 cups all-purpose flour
1 tsp baking powder
1 tsp baking soda
2 tsp cinnamon
½ tsp nutmeg
½ tsp ground cloves
½ tsp ground ginger
½ tsp cardamom
½ cup butter
1 ½ cups packed brown sugar
3 eggs
1 tbsp vanilla
1 cup buttermilk
FOR THE PENUCHE FROSTING:
½ cup butter (1 stick)
1 cup brown sugar
¼ cup milk
1¾ - 2 cups confectioners' sugar
Instructions
For the spice cake:
Preheat oven to 350°F. Have all ingredients at room temperature. Grease two 8- or 9-inch cake pans. In a mixing bowl, sift together flour, baking soda, baking powder, and spices. Set aside.
Using an electric mixer, cream the butter and brown sugar until light and fluffy. Bean in eggs, one at a time, beating well after each addition. Stir in vanilla. Add in flour mixture in 3 additions alternately with the buttermilk in two additions, beating well after each addition.
Pour batter into prepared cake pans and tap pans on counter to make sure batter is evenly distributed in pans. Bake until top is golden brown and tester inserted into centers comes out clean, about 30-35 minutes. The cake will start to pull away from the pan when it's done. Set cake pans on a wire rack; let cool for 5 minutes. Run a knife around the pan perimeters and turn cakes onto rack. Let cool completely before frosting.
For the penuche frosting:
Melt butter in a sauce pan over medium heat. Stir in brown sugar. Bring to a boil then reduce heat to low, stirring continuously for 2 minutes. Stir in milk. Return to a boil, stirring constantly, then remove from heat. Allow mixture to cool to lukewarm temperature, then gradually stir in confectioners' sugar until frosting has reached your desired consistency. For a thicker frosting, add more sugar; to thin it out, you can always add a bit of milk. Fill and frost the cooled cake. Enjoy!