5.21.2012
Ray
*

Giant Flourless Yodel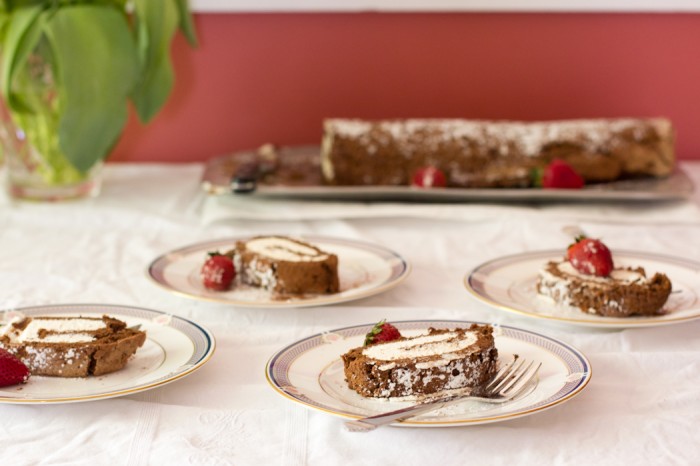 Ray: "Every year we have a Passover dinner, and dessert is always challenging because you can't use any flour. Well, one year I came across this amazing flourless recipe called "The Chocolate Soufflé Roll," and I've been making it ever since. In my family, we refer to it as "The Giant Yodel" because it tastes remarkably like the packaged Hostess yodels from my youth. It's incredible — sort of like eating chocolate air. We have Passover with the same friends every year, and every year they ask the same question: 'Will you be bringing the yodel?'"
When Ray informed me that this recipe contained no flour, I was simultaneously skeptical and intrigued. Gluten-free, and light as air?! Couldn't be. And yet, dreams do come true, and this cake — with its intense chocolate flavor and weightless texture — is proof of that. Rolled up with a simple filling of cold, sweetened whipped cream, the Giant Flourless Yodel transforms into a pillowy chocolate cloud that (if you don't hold on!) might just float away with the wind.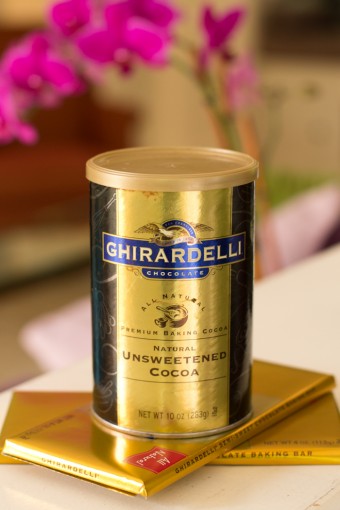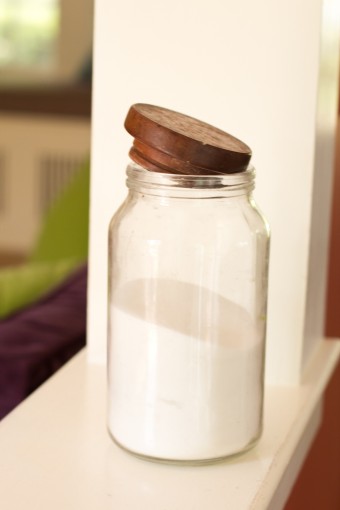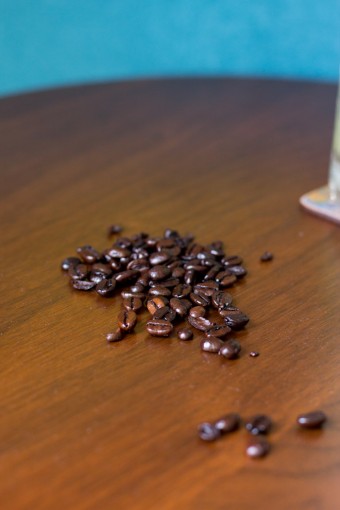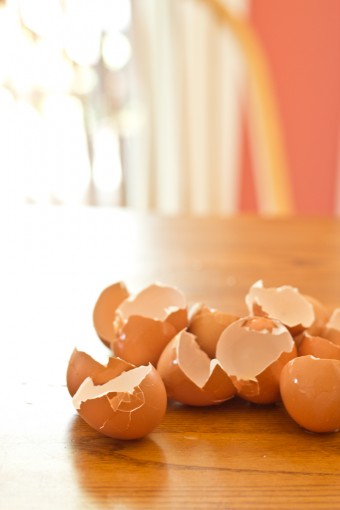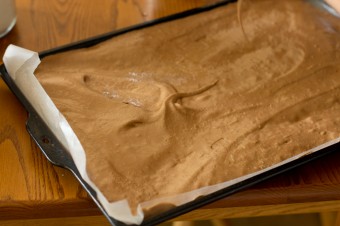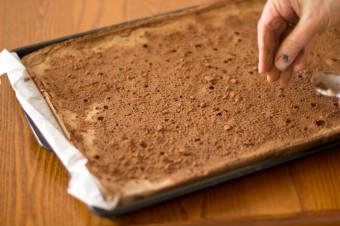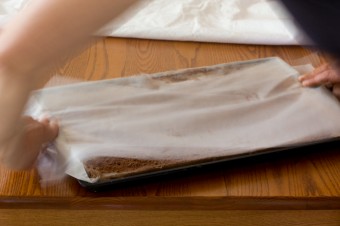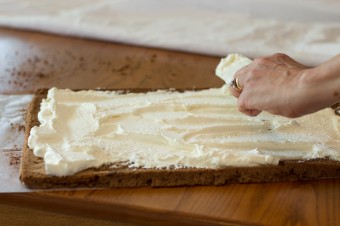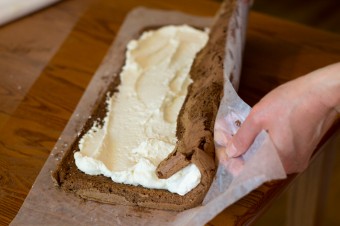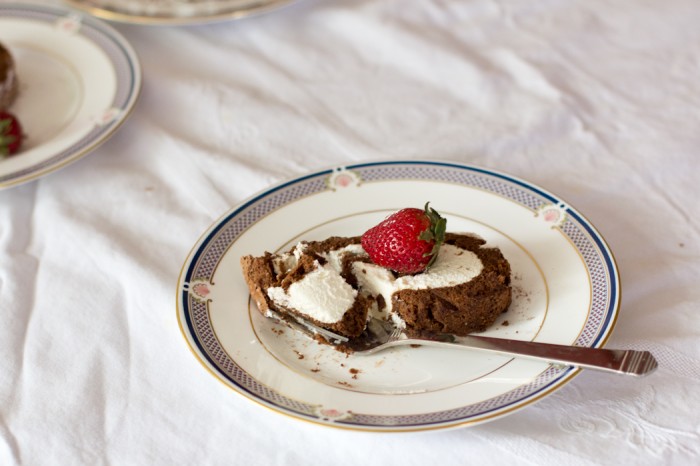 Three Quick Questions…and Ray's Answers
It's your last meal. What do you have?
I think it would have to be a lot of carbs. So, spaghetti and meatballs, garlic bread, salad with a balsamic vinaigrette dressing, and roasted cauliflower. And then for dessert…maybe the amazing coconut cake from your blog!
Your kitchen is burning down. What's the one thing you grab?
Mom's Own Cookbook! This is a cookbook that my daughter made for me on my birthday two years ago, when she was 13 years old. I had all my recipes in a folder and so she took out some of the best and made them into this great little book.
Do you have a favorite cookbook?
I would say Raising the Salad Bar, by Catherine Walthers. It has amazing, fantastic photos, and the recipes are just extraordinarily delicious and very healthy. It's a really wonderful cookbook.
Author:
Adapted (very slightly) from Joan Nathan's 'The Jewish Holiday Kitchen'
Prep time:
Cook time:
Total time:
A flourless treat with an airy texture and rich chocolate flavor.
Ingredients
FOR THE CHOCOLATE ROLL:
7 oz good-quality semisweet chocolate
4 tbsp strong coffee
7 eggs, separated
¾ cup sugar
2 tbsp sweetened cocoa powder
FOR THE WHIPPED CREAM FILLING:
1½ cups heavy cream
1 tsp vanilla extract
2 tsp confectioners' sugar + extra for dusting
Instructions
For the chocolate roll:
Preheat oven to 350°F. Grease a 10x15-inch jelly-roll pan or baking sheet with edges. Cover with greased wax paper.
In a double boiler, melt chocolate and coffee over hot water, stirring until chocolate is melted. Set aside and allow to cool slightly. Meanwhile, beat the egg yolks with ½ cup of the sugar until mixture is fluffy and pale yellow. Stir in the chocolate and coffee.
In a clean and dry bowl, beat the egg whites until soft peaks form. Add remaining ¼ cup sugar, beating gradually until stiff peaks form.
Gently fold the egg whites into the chocolate mixture just until blended. Pour batter in prepared pan and bake 15-20 minutes, or until the roll is cooked through and firm. Remove from oven and cool for 5 minutes, then place a damp towel over the roll and let cool completely at room temperature (this prevents the roll from drying out). Store in a cool place until ready to use.
For the whipped cream filling:
Just before you're reading to assemble the yodel, whip the cream with the vanilla and confectioners' sugar until soft peaks form.
To assemble: When you're ready to assemble the yodel, remove the towel from the roll and sprinkle with cocoa powder. Place an un-greased sheet of wax paper over the roll; holding the paper tight against the edges of the pan, flip the roll over. Remove the pan and the first piece of wax paper. Use a rubber spatula to spread the whipped cream filling over the flattened cake, then roll up carefully and quickly. If it cracks a bit, don't worry. Sprinkle the top of the cake with confectioners' sugar (which will cover any cracks), and enjoy! Store any leftovers in refrigerator.