5.6.2012
Classic Gingerbread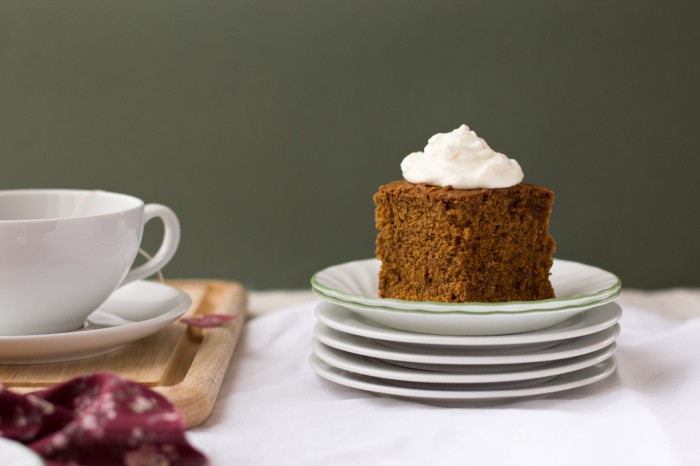 A BAKER'S DOZEN: 13 TRIED AND TRUE TREATS FROM MY GRANDMOTHER'S KITCHEN, DAY 4
I know that gingerbread is sort of a holiday treat, but I can't talk about my grandmother's classic recipes without mentioning this one. And honestly, why relegate gingerbread to just one season? This stuff tastes amazing no matter when you make it — and on this grey, rainy day, it's hard to think of anything more comforting than warm, fragrant gingerbread. This particular variation is more bread than cake, moist yet somehow hearty, and perfect with a dollop of lightly-sweetened whipped cream and a hot cup of tea.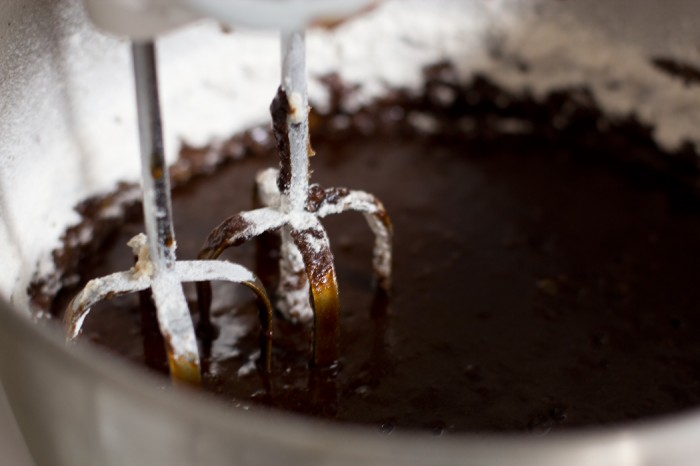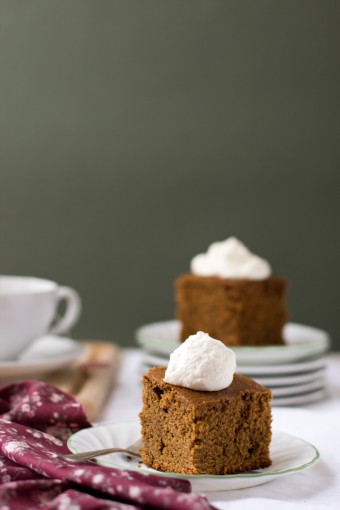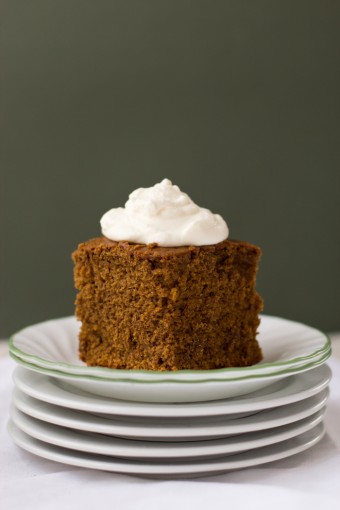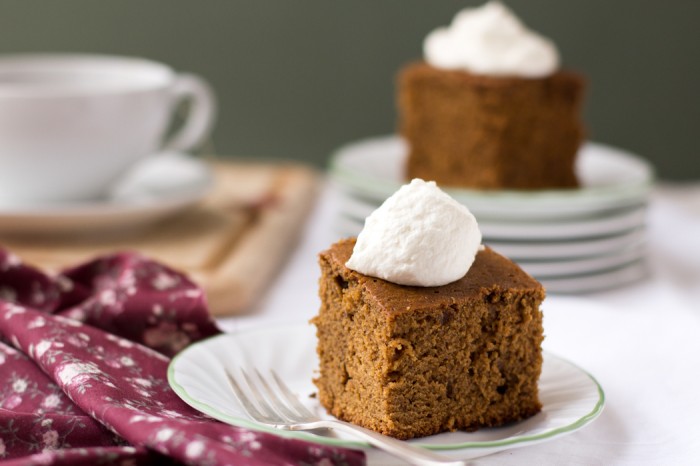 Author:
Adapted (just barely) from Grandma's Molasses Gingerbread Recipe
Recipe type:
Breakfast, Dessert
Prep time:
Cook time:
Total time:
A hearty, classic gingerbread smelling of molasses, ginger, cinnamon and cloves.
Ingredients
½ cup butter
½ cup sugar
1 cup Grandma's brand molasses (or other unsulphured light molasses)
2 eggs
2½ cups all-purpose flour
2 tsp baking powder
1 tsp salt
2 tsp cinnamon
1 tsp ground ginger
½ tsp baking soda
¼ tsp ground cloves
¼ tsp nutmeg
1 cup hot water
Instructions
Grease a 9-inch square pan and pre-heat oven to 350°F. In medium bowl, cream together the butter and sugar until light and fluffy. Beat in the eggs, and stir in the molasses. In a separate bowl, sift the remaining dry ingredients; add alternately with water to molasses mixture in 3 additions, stirring after each addition. Bake in prepared pan about 50 minutes or until tester inserted in center comes out clean. Allow to cool 10 minutes in pan before slicing. This gingerbread is best served warm.