4.18.2012
Pecan Pralines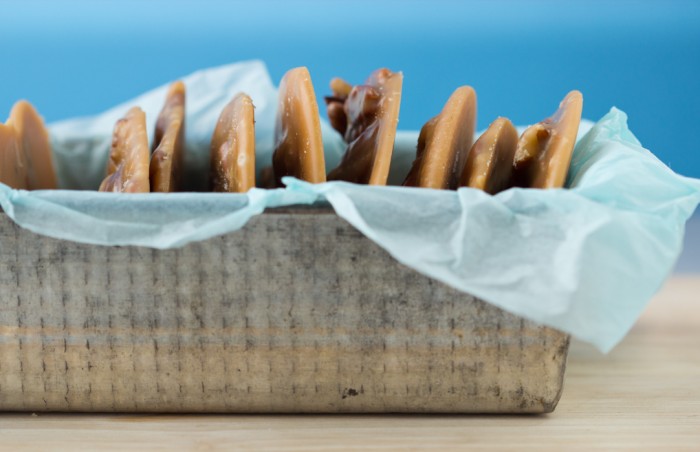 A BAKER'S DOZEN: 13 TRIED AND TRUE TREATS FROM MY GRANDMOTHER'S KITCHEN, DAY 2
I've been enjoying my grandmother's pecan pralines for years, but this was the first time I tried my hand at them – and lo and behold, success! The recipe is great in and of itself, but I love that it comes from an old New Orleans newspaper clipping, that the pecans are referred to as "pecan meats," and that the recipe is credited simply to "the Ursuline Nuns."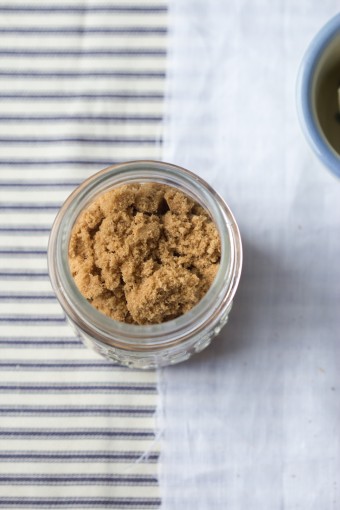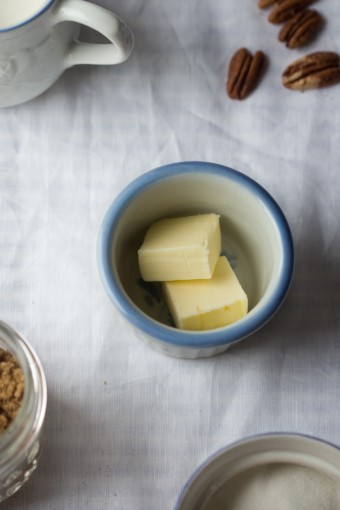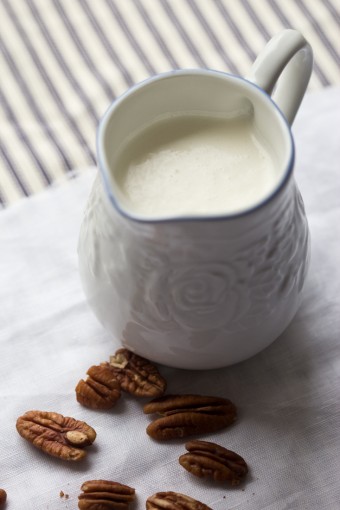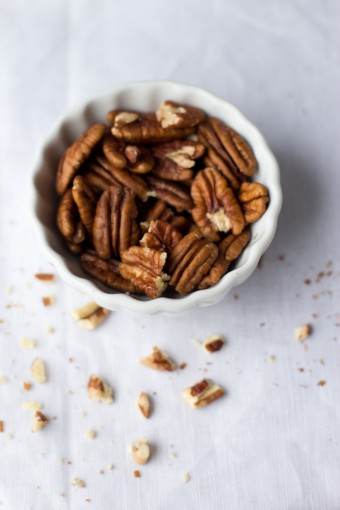 There are many competing stories on the origins of pralines, but according to one, it was the Ursuline Nuns who brought them over from France when they came to New Orleans in 1727. The original praline was actually made with almonds, though these were ultimately replaced by the more abundant Louisiana pecans. Cream was added to a simple base of caramelized sugar, and the praline transformed into the rich, dreamy, pecan-studded discs we see today.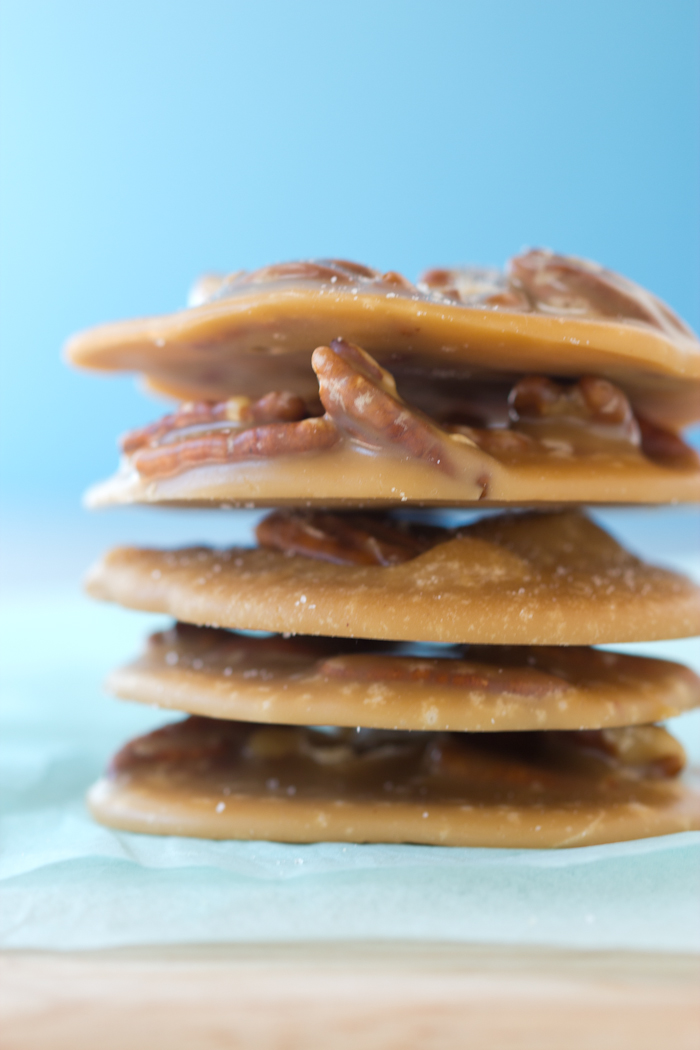 If you haven't yet tried pralines, you must. And if you haven't made them, you must! Candy always intimidates me, but these were much easier than I'd anticipated and the payoff is so, so worth the effort. The taste is like a luxurious cross between fudge and caramel — each bite just melts in your mouth. And while I don't think sea salt was really in vogue in the 18th century, I have to say, it goes pretty well atop these sweet little pralines.
A couple notes on the recipe: Like most recipes with a short ingredient list, the quality of the ingredients really makes a difference in the finished product. My grandmother swears by Joe C. Williams pecans and orders them every year, freezing whatever she doesn't use right away. Though not at all necessary, you may also choose to toast the pecans before getting started to really bring out their flavor.
Author:
Adapted from an old newspaper clipping, credited to "the Ursuline Nuns"
Prep time:
Cook time:
Total time:
A Southern classic that melts in your mouth. My grandmother cautions: never make these on a rainy day!
Ingredients
1 cup light brown sugar
1 cup white sugar
½ cup heavy cream
2 tbsp butter
1 cup pecan halves
optional: ½ tsp vanilla extract
sea salt, for sprinkling
Instructions
Optional step: Toast the pecans. Place pecan halves on a baking sheet in a single layer and bake at 300°F for 6 minutes, turning once. Set aside and allow to cool.
Have a piece of parchment paper or a well-greased surface at-the-ready. Combine the sugars, cream and butter in a heavy saucepan. Stirring constantly with a wooden spoon, cook the mixture over medium to medium-high heat until it reaches the soft ball stage, 238 - 240°F on a candy thermometer (this should take 20-25 minutes). Immediately remove pan from heat; add pecans and vanilla extract (if using). Stir continuously until the mixture is somewhat thickened and creamy, but has not entirely lost its gloss (1-2 minutes). Working quickly, drop mixture by tablespoons, 2 inches apart, onto parchment paper or a well-greased surface. Sprinkle with sea salt, and allow to cool.