4.27.2012
Beaumes-de-Venise Cake with Grapes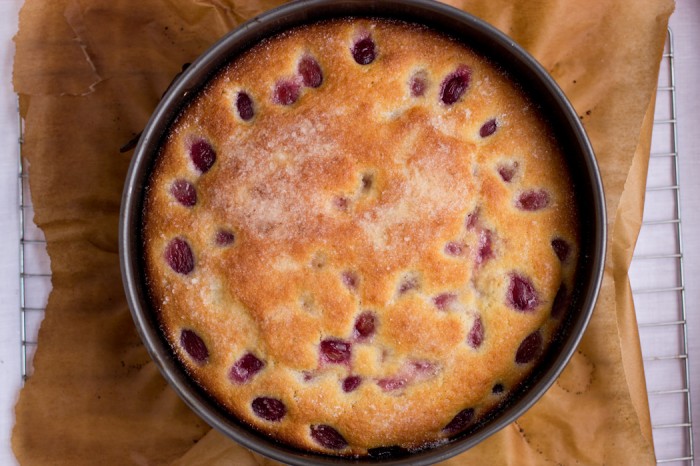 A BAKER'S DOZEN: 13 TRIED AND TRUE RECIPES FROM MY GRANDMOTHER'S KITCHEN, DAY 3
Yes, you read right. Grapes…in a cake! This is one of the most unusual, enchanting, wonderful cakes I have ever tasted. Rustic, yet elegant. Easy, but impressive. Simple, but complex in flavor. Made with both butter and olive oil, the cake is simultaneously light and ridiculously moist. Subtly sweet, with a hint of bright citrus.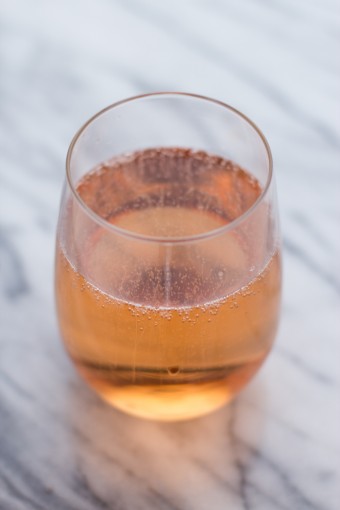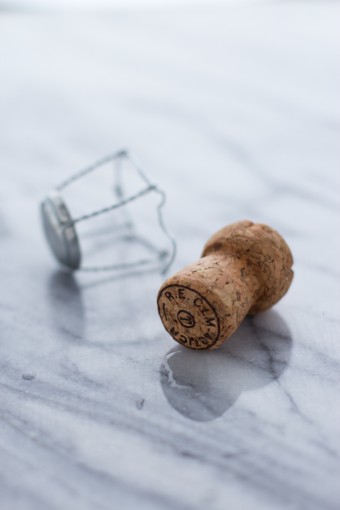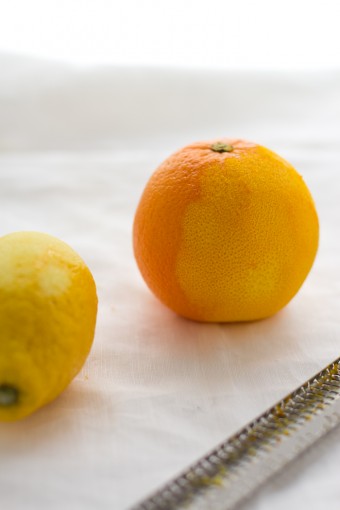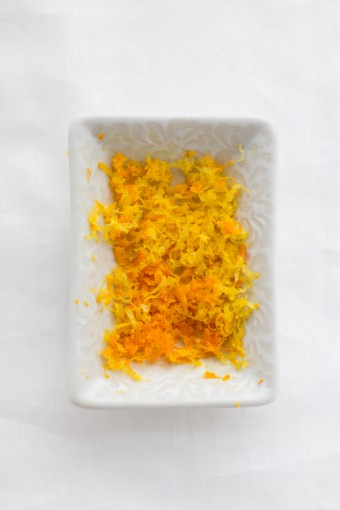 I know the grapes may sound suspect, but they soak up some of the dessert wine that goes into the batter and soften up into sweet pockets of sparkly, boozy juice. Pure magic, I promise. When I'm feeling particularly indulgent, I like to top off each slice with a generous dollop of homemade whipped cream and slivered toasted almonds.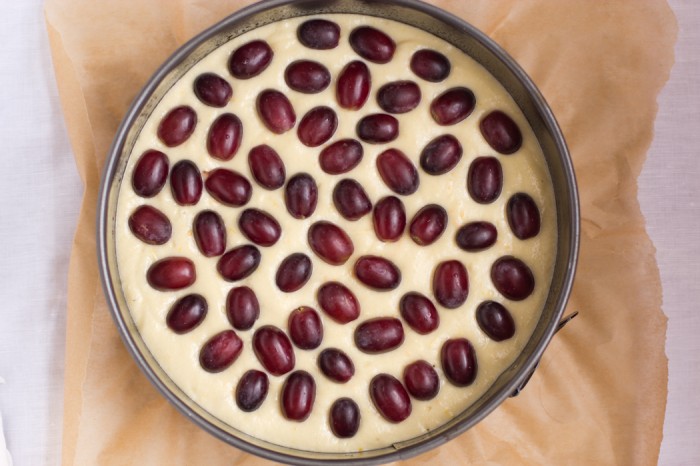 Serve this at your next dinner party, or brunch, or afternoon tea, and I guarantee you will have a major hit on your hands. Plus, it's fun to watch people's reactions when you tell them you're serving them Grape Cake.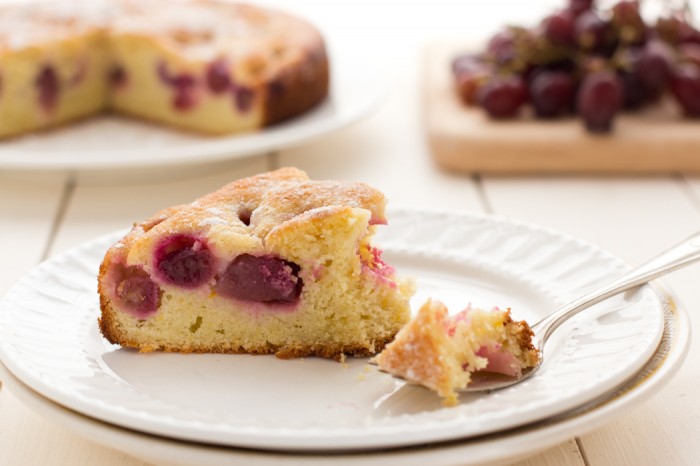 Trust me — they'll thank you later!
Beaumes-de-Venise Cake with Grapes
Author:
Bon Appetit, May 1999
Recipe type:
Breakfast, Dessert
Prep time:
Cook time:
Total time:
This recipe calls for Beaumes-de-Venise wine, but any inexpensive Muscat variety will do. And while I'm partial to grapes, I think the cake would also be amazing with blueberries, raspberries or cherries.
Ingredients
1½ cups all purpose flour
1 tsp baking powder
¼ tsp baking soda
1 tsp salt
¾ cup plus 2 tbsp sugar
8 tbsp (1 stick) unsalted butter, room temperature
3 tbsp extra-virgin olive oil
2 large eggs
1 tsp grated lemon peel
1 tsp grated orange peel
1 tsp vanilla extract
1 cup Beaumes-de-Venise or other Muscat wine
1 - 1½ cups red seedless grapes (smaller is better), washed and dried
Instructions
Preheat oven to 400°F. Butter and lightly flour 10-inch-diameter springform pan, tapping out any excess flour. Line bottom of pan with parchment; grease parchment with butter.
Sift flour, baking powder, baking soda, and salt into a bowl. In another large bowl, whisk ¾ cup sugar, 6 tablespoons butter and 3 tablespoons olive oil until smooth. Whisk in eggs, both peels and vanilla. Add flour mixture alternately with wine in 3 additions each, whisking after each addition just until smooth. Transfer batter to prepared pan and smooth out the top. Place grapes over batter.
Bake cake for 20 minutes, then remove from oven. Dot top of cake with 2 tablespoons butter, then sprinkle 2 tablespoons sugar over it. Return cake to oven; bake until golden and tester inserted into center comes out clean, about 20 minutes more. Cool in pan on a wire rack 20 minutes. Use a knife to trace the edge of the cake before releasing pan sides. Serve slightly warm or at room temperature.