3.30.2012
Michael
*

Apple Maple Bacon Turkey Burgers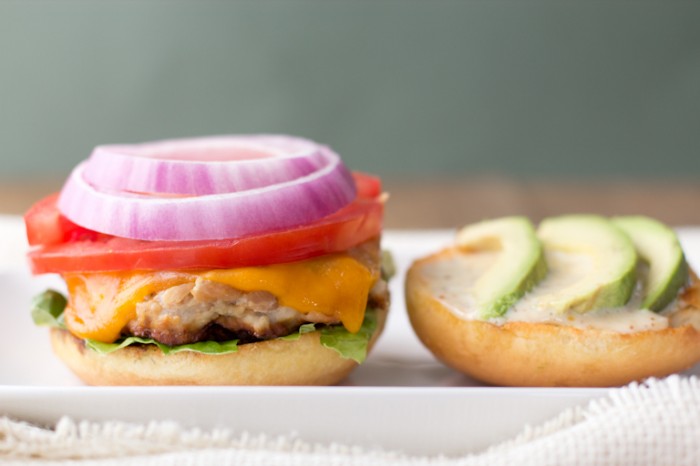 Michael: "I started making these burgers back in college, and I think they're the perfect change-up from your typical backyard party burger. I love substituting turkey for beef, and out of all the turkey burger recipes I've tried, this one is the very best."
It's sweet. It's sultry. It's a little spicy. Ground turkey, chunky apple sauce, and crumbled maple-roasted bacon forms the perfect patty.  Slather on a creamy, tangy maple-dijon sauce and load it up with all your favorite toppings. This burger is heaven on a bun.
Apple. Maple. Bacon. Need I say more?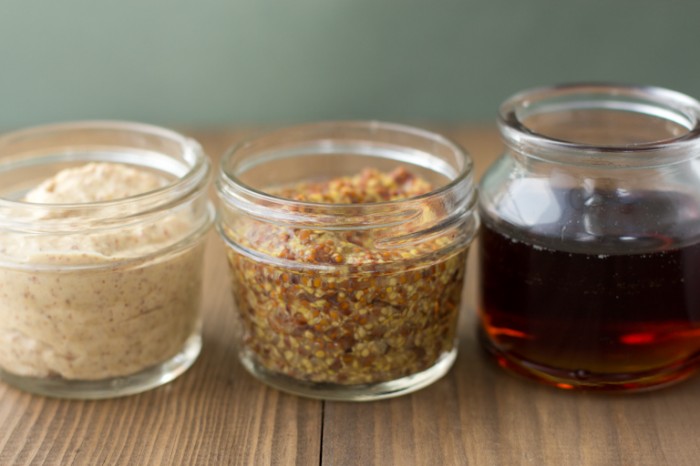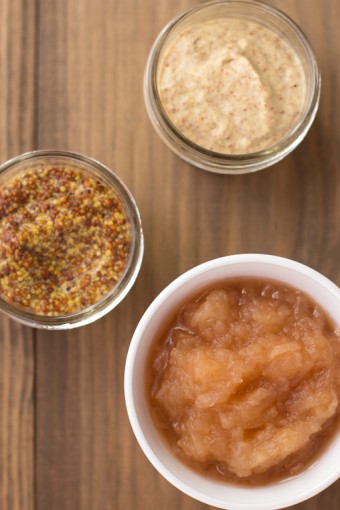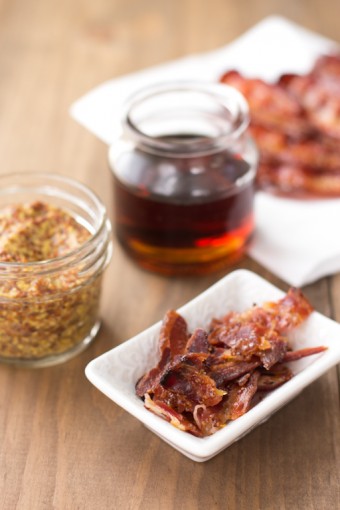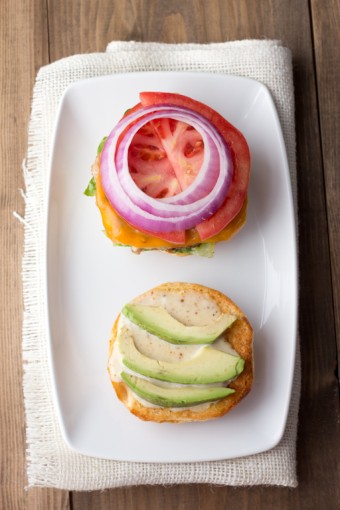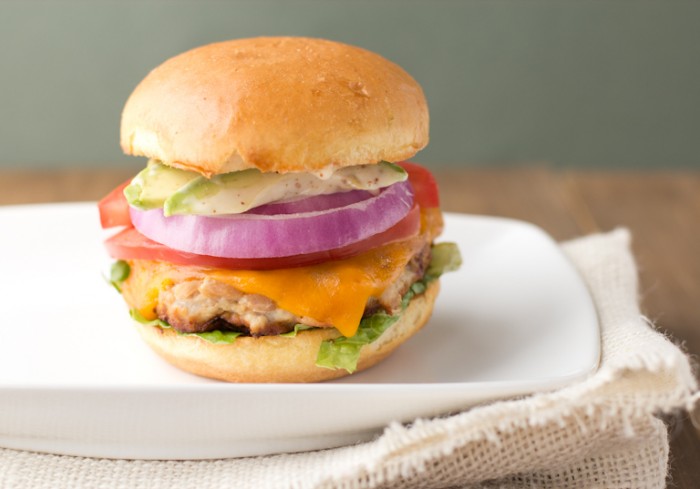 Three Quick Questions…and Michael's Answers
It's your last meal. What do you have?
A potluck feast with all of my friends. Somehow most of my good friends are excellent cooks, so a mix of great food, friends and family seems like the perfect way to end my days.
Your kitchen is burning down. What's the one thing you grab?
My camera. I'm rarely caught without it, so it's an obvious choice for me.
Do you have a favorite cookbook?
Ina Garten's Barefoot Contessa Back to Basics. In my mind, you can never go wrong with an Ina Garten recipe — she just knows how to please a crowd.
*Visit Michael over at http://potluckcreative.com.
Apple Maple Bacon Turkey Burgers
Author:
Adapted from Sandra Lee's Semi-Homemade Cooking
Prep time:
Cook time:
Total time:
Savory-sweet burgers dressed up in a tangy maple-dijon sauce.
Ingredients
FOR THE MAPLE-MUSTARD BACON:
4 strips thick-cut bacon
1 tbsp real maple syrup
2 tbsp stone ground mustard
FOR THE MAPLE-DIJON SAUCE:
¼ cup mayonnaise
1 tbsp Dijon mustard
2 tbsp real maple syrup
FOR THE TURKEY BURGERS:
Maple-Mustard Bacon (above), cooked and crumbled
1¼ lb ground turkey
½ cup chunky applesauce (must say "chunky" on packaging)
1 tsp poultry seasoning
2 tbsp real maple syrup
½ tsp salt
¼ tsp black pepper
4 hamburger buns
OPTIONAL TOPPINGS:
tomato
red onion
lettuce
avocado
cheese (Cheddar, Pepperjack, or another favorite)
Instructions
Prepare the maple-mustard bacon: Pre-heat oven to 400°F. Place a wire rack on top of a baking sheet, and arrange bacon strips on the wire rack. Whisk together maple syrup and stone ground mustard. Generously brush the topside of the bacon strips with the maple syrup and mustard mixture, to coat. Bake for 10 minutes. Flip the bacon over and brush the other side with more of the maple syrup and mustard mixture. Bake for another 10 minutes until golden and crispy. Allow to cool. Crumble into small pieces and set aside.
Prepare the maple-dijon sauce: Stir together all ingredients for the sauce. Set aside.
Prepare and assemble the turkey burgers: Set up grill for direct cooking over medium heat. Combine all ingredients for the burgers in a large mixing bowl. Wet hands and shape mixture into four patties (the mixture will be very sticky!). Cook patties on hot, oiled grill for about 5 minutes per side, or until done. (If you're cooking indoors, heat a splash of oil in a large skillet over medium-high heat. Add the burgers and cook 5-7 minutes per side, or until done.) Serve burgers on buns with a generous smear of the maple-Dijon sauce and your choice of toppings: tomato, red onion, greens, avocado, and/or cheese. Enjoy!