3.18.2012
Carey
*

Tortilla Española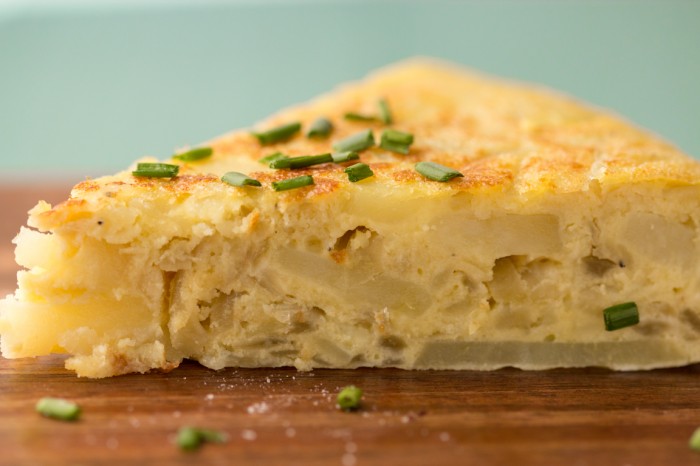 The summer after she finished high school, Carey learned that her performance on a national Spanish exam had won her a ticket to Spain. She and 12 other American students would be traveling to a place called Zamora, a charming city in Old Castile, to live with Spanish families for a month-long adventure. Carey couldn't have been more excited by the news — and she certainly couldn't have predicted where this trip would take her.
"I met Antonio that summer," Carey recalls. "I remember it was blazing hot. Antonio was friends with a couple of kids in my host family, and what they would do — teenagers back then — is meet up in these big groups at around 7pm, and go to a bar for a glass of wine and some tapas. So I'm sure that's where Antonio and I first started talking, at one of those bars on one of those nights."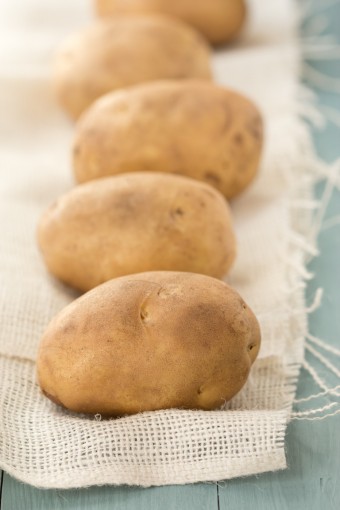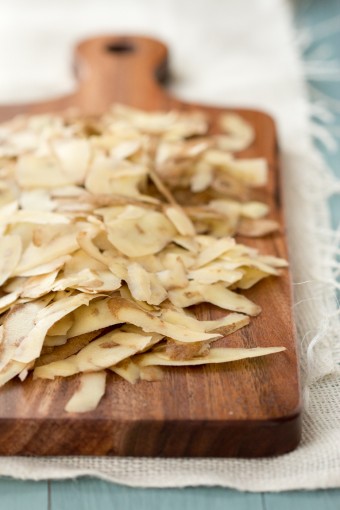 Little did Carey know, a month of these meet-ups was only the beginning of what would evolve into a life-long conversation. Carey returned to Spain the following summer, and then again her junior year of college. Senior year found Antonio in North Africa completing his compulsory military service, but it wasn't long after that Carey reunited with him in Spain. "I didn't even stick around for graduation," she says. "As soon as I finished my final exams, I got on a plane and met Antonio's train as he returned to Madrid from his year in the army. We were married that summer."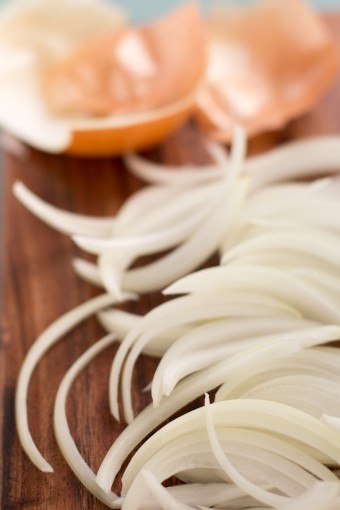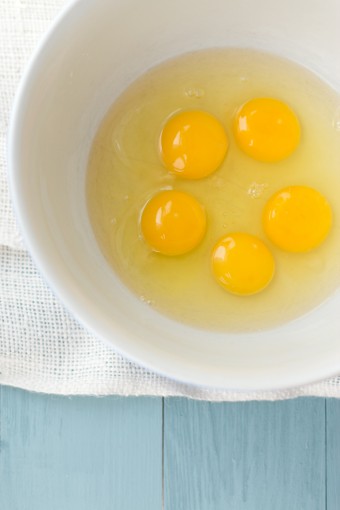 Things only picked up from there. As summer drew to a close, Carey and Antonio moved to Boston so that Carey could start business school. Two kids and many years later, the couple remains happily married, their roots planted in California but their home brimming with Spanish influence: pottery, photographs, cookbooks, and on occasion, tortilla española.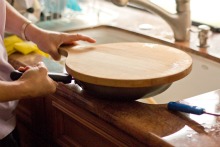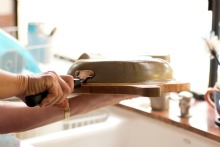 "Antonio's mother taught me how to make tortilla," Carey tells me. "It takes a little bit of trial and error, but once you have it down it's such a great, versatile dish." Traditionally made with onions, potatoes, eggs, olive oil, and salt, the tortilla has nothing to do with Mexican corn or flour tortillas. It resembles more a frittata or an omelet, but the layered, coined potatoes are the real stars of the show, not the eggs.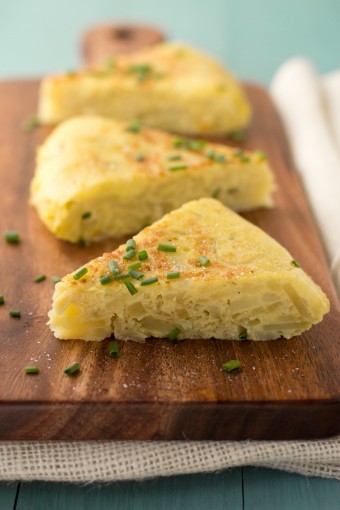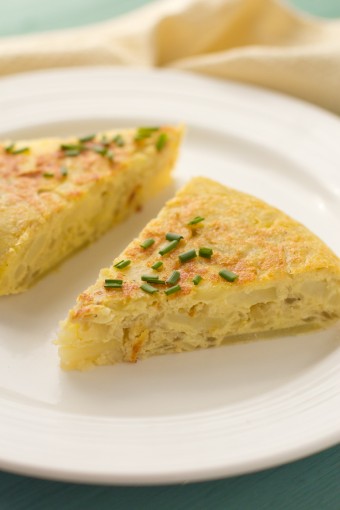 The dish is hearty, satisfying, and much more than the sum of its parts — a true crowd-pleaser, no matter where you live.
Three Quick Questions…and Carey's Answers
It's your last meal. What do you have?
Believe it or not, I'd have a tongue sandwich on rye…and a piece of cheesecake.  Our father would always take us to this one deli — usually on Sunday nights — and I'd get the tongue sandwich. I grew up eating it, and to this day I still love it.
Your kitchen is burning down. What's the one thing you grab?
All of the Spanish pottery I've acquired over the years.
Do you have a favorite cookbook?
I  love Cooking in Spain by Janet Mendel, an American author who has been living in Spain for many years. Her book is written in English and the recipes are excellent.
Recipe type:
Appetizer/Side, Main
Prep time:
Cook time:
Total time:
Five humble ingredients are transformed into a magnificent breakfast, lunch, dinner, or tapa. Just as delicious hot as it is cold, the tortilla can also be sliced into wedges and served on a baguette.
Ingredients
1 cup + 2 tbsp olive oil
1 large yellow onion, thinly sliced
2 lbs yukon gold or russet potatoes, cut into ⅛-inch thick coins
6 eggs
1½ tsp salt
chopped chives for garnish (optional)
Instructions
Heat 1 cup olive oil in large (about 12-inch) non-stick pan over medium-low heat. Add the thinly sliced onions and saute until soft but not browned, 5-10 minutes. Add the coined potatoes and gently toss to coat them in the oil; cover and reduce heat to medium-low. Cook, stirring occasionally, until potatoes are very tender but not browned, about 20 minutes.
When the potatoes are almost done, lightly beat together the eggs and salt in a large bowl. Using a slotted spoon, transfer potatoes and onions to the bowl of eggs. Wipe out the pan and return it to the stove over medium-high heat. Add remaining 2 tablespoons oil and swirl around the pan to thoroughly coat the bottom and sides.
Gently stir the potatoes into the egg mixture to combine. Pour the egg and potato mixture into the heated, oiled pan. After a minute, reduce heat to medium-low and cook until the tortilla is set on the bottom and the edges, about 7-10 minutes.
Place a large, flat plate (or a light-weight cutting board) over the pan and carefully invert the tortilla onto the plate. Set the pan back on the stove, and carefully slide the tortilla back into the pan. Cook on this side until the bottom of tortilla is set, about 5-10 minutes.
Invert tortilla onto a clean, flat plate and allow to rest for at least 10 minutes before slicing into it. Cut the tortilla into wedges and serve warm or at room temperature. If desired, garnish with fresh, chopped chives.