2.5.2012
Natalie
*

Eggtastic Breakfast Sandwich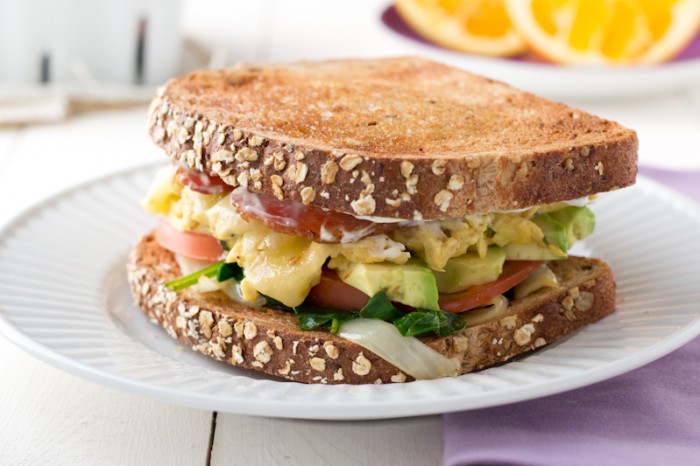 Natalie J. Forté is a busy lady. Armed with a degree in broadcast journalism, she has traveled the globe to cover some of the world's most sought-after vacation spots and exotic destinations. She's led local and international press junket interviews and lifestyle programming for major networks like ABC Family, and interviewed stars such as an Angelina Jolie, Natalie Portman and Liam Neeson. And now, as the charming, spunky host of America's Best Bites, Natalie brings viewers a taste of some of the country's most delicious dishes.
Jealous yet? Me too. But as much as I'd love to hate her, Natalie is just too darn likeable, especially since she has clued me in to her signature Eggtastic Breakfast Sandwich — a masterpiece marriage of eggs and cheese taken to a whole new level. The origins of the sandwich date back all the way to middle school in Lancaster, Pennsylvania, where her mother would make Natalie a simple egg and cheese sandwich on potato bread every day before school. In her teenage years, Natalie's love of the breakfast sandwich continued to grow, though she ditched the white carbs in favor of healthier whole grains, and began to eat on the run. "Every morning I'd hit the road in my little red Honda Civic with my egg and cheese sandwich and a carton of orange juice," Natalie says with a laugh. "I was obsessed."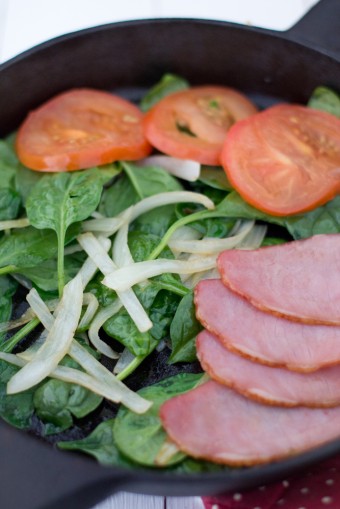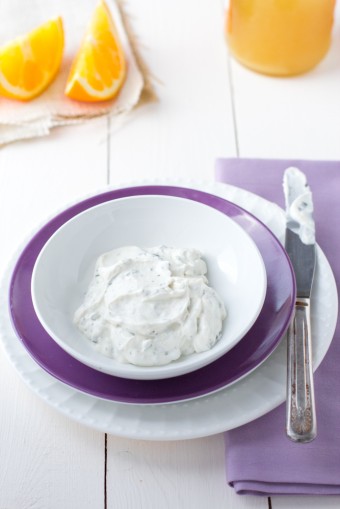 Then, in 2002, after Natalie graduated college, she decided it was time she took that little red Honda Civic — and a breakfast sandwich to go — to Los Angeles, CA to pursue a career in broadcast journalism: "I thought, this is my 20's, it's now or never." With that in mind, Natalie and her friend set out for the Golden State — trailing one another in separate cars, staying connected via walkie-talkie. "I think I had just gotten my first cellphone at that point," Natalie explains, "but they weren't really common yet, at least where I grew up, so it was more for emergencies."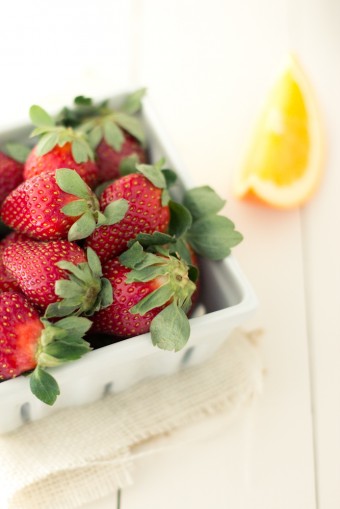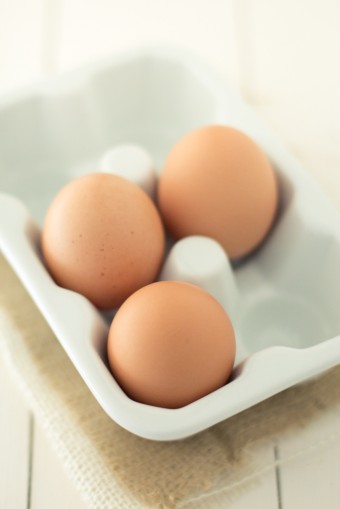 Since arriving in LA, Natalie's career has taken off, and so too, has the breakfast sandwich that fuels her. The changes were gradual: first, some tomatoes, sautéed onions and spinach added for a healthy kick of flavor; then some dill whisked into the eggs for greater depth; some Tapatío hot sauce and melted jalapeño cheese for spice; and sliced avocado for a creamy, rich texture. But the real star of the show? Trader Joe's cilantro-chive yogurt dip slathered over both pieces of toast. "I put that stuff on everything," Natalie says. "It is heavenly, and in my opinion, it just completely makes the sandwich.'"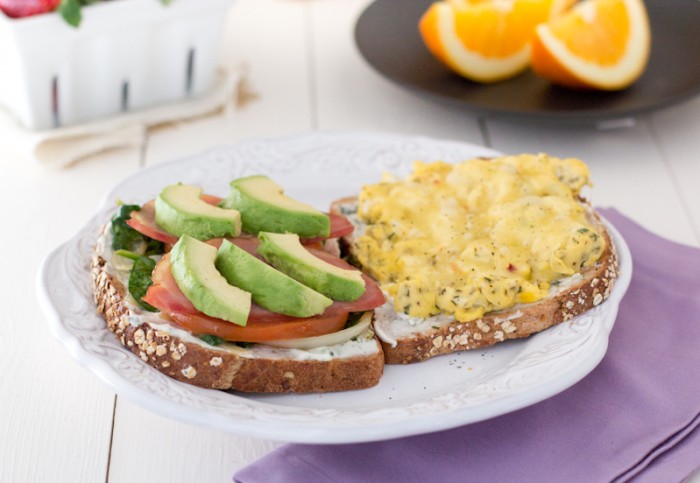 Natalie claims that she has yet to meet a breakfast sandwich that measures up to her creation, and coming from someone who has traveled the country in search of good food, I think that's saying a lot. Not only is the sandwich incredibly healthy — with a perfect combination of good-for-you grains, healthy fats, energizing protein and vitamin-rich veggies — it is also completely satisfying and loaded with flavor. It is a classic American breakfast, all grown up and truly Eggtastic.
Three Quick Questions…and Natalie's Answers
It's your last meal. What do you have?
My husband and I met while I was serving/tray-passing caprese salad skewers at a restaurant, so to start, I would have a caprese salad. Then for the main course, I would have angel hair bolognese with spinach, tomatoes, tons of fresh Parmesan and plenty of red chile flakes. Plus red wine to go along with it.  I think this would be my ultimate comfort food meal, and if I were going to die, I'd want to be comforted!
Your kitchen is burning down. What's the one thing you grab?
Besides my cat? I do love my coffee maker because it grinds the beans for you — and I can't live without coffee.
Do you have a favorite cookbook?
I really love my Longaberger Fresh From the Pantry cookbook. Longaberger is this great company based out of Dresden, Ohio, that sells baskets and pottery. Their cookbook is very user-friendly and filled with great photos.
Eggtastic Breakfast Sandwich
Prep time:
Cook time:
Total time:
Serve alone or with your favorite fruit for a healthy, delicious way to start your day.
Ingredients
olive oil
¼ of a large yellow onion, thinly sliced
1-2 cups fresh spinach
2 slices tomato
a slice or two of your favorite deli meat (optional)
2 large eggs
dash of sea salt
dash of black pepper
few dashes Tapatío (or other hot sauce)
pinch of fresh chopped dill, or a few dashes dried
1-2 tsp butter
1 slice Jalapeño cheese (or other sliced cheese)
generous smear of Trader Joe's Cilantro Chive Yogurt Dip*
2 slices toasted whole wheat bread (or bread of your choosing)
½ ripe avocado, sliced
Instructions
In a small sauté pan, heat a splash of olive oil over medium-low heat, then add the onion and cook until soft. Add the fresh spinach and stir it around with the onions. Add the tomato and a slice or two of deli meat (if using), and cover pan. Keep the covered pan on the burner, but turn off heat.
Whisk together the eggs, sea salt, pepper, Tapatío and dill. In a separate sauté pan, melt butter over medium heat until it starts to foam. Add the eggs and stir gently with a spatula, folding up the edges of the cooked egg from the bottom of the pan. Once scrambled and eggs are nearly set, turn off the heat, gather the eggs into the center of the pan, and place the cheese on top of the eggs. Cover and let cheese melt.
Spread a generous amount of cilantro chive yogurt dip on two pieces of toast. Place the sliced avocado on one piece of toast, along with the onion, spinach, tomato and deli meat (if using). Using a spatula, transfer the egg/cheese mound on top of it all. Sandwich everything together with your second piece of toast, and slice sandwich in half.
Notes
Don't have a Trader Joe's in your area? Try this recipe: http://www.slashfood.com/2007/01/31/superbowl-dip-a-day-chive-cilantro-and-yogurt-dip/