1.1.2012
Gayla
*

Overnight French Toast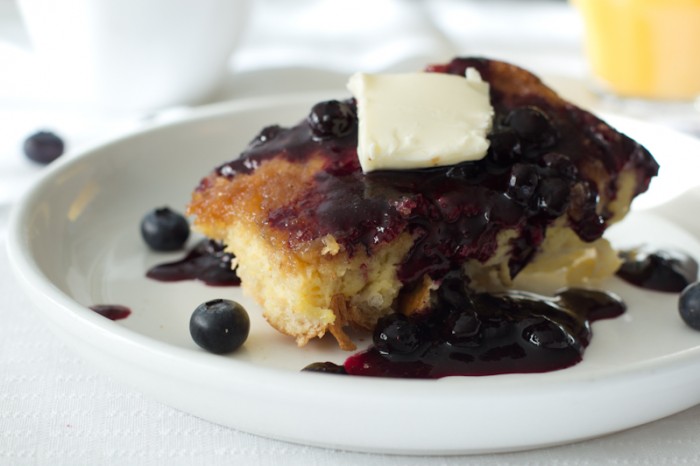 When Gayla signed on to lead her daughter's Girl Scout troop, she had a sense of what she was getting into. After all, years before she had seen things from the other side — as a Girl Scout herself, with her mother as the Scout leader. Gayla knew the job came with certain responsibilities: nurturing the Scouts' interests, building their confidence, and teaching them to make the world a better place. But of course, she also knew those budding wonder-women had to be fed. How is one to save the world on an empty stomach?
And so, when Gayla took her Girl Scout troop on an overnight trip in Illinois, she packed up the Girl Scouts Cookbook to take along with them. It wasn't a fancy cookbook by any means, just a simple compilation of quick and easy recipes to throw together on the fly. One recipe, however, stood out to Gayla as an unexpected gem: Overnight French Toast.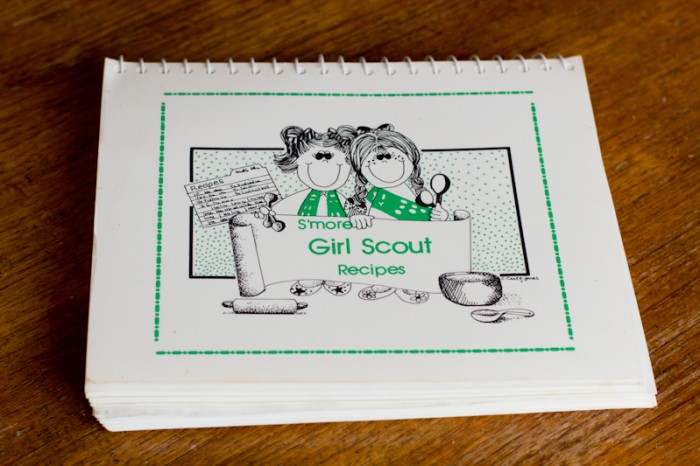 The french toast proved to be a hit with Girl Scouts and leaders alike, but Gayla recognized the potential for it to be even better. "I think the first time I made it I must have used Wonder Bread or something," Gayla laughs, "but over the years I've tweaked it in such a way that no one would suspect its less-than-gourmet origins."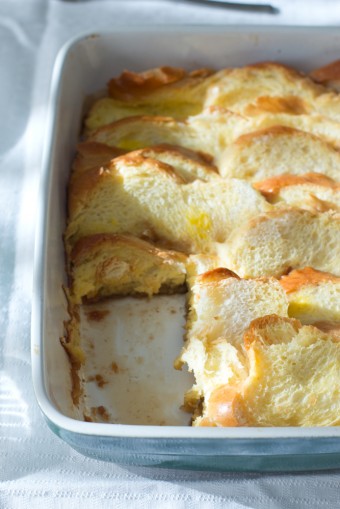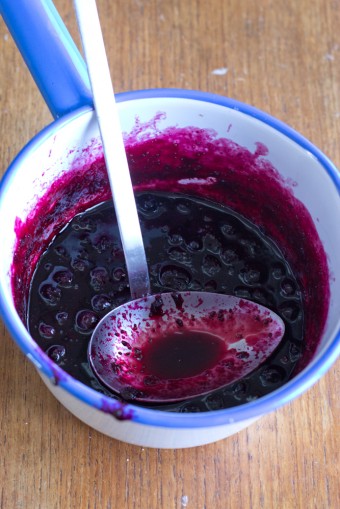 Gayla's new and improved, glamified french toast goes something like this: thick-sliced challah is nestled in a casserole dish filled with a blend of melted butter, brown sugar and maple syrup, then drenched in a mixture of egg, milk and vanilla and allowed to soak in the fridge overnight. In the morning, you simply pop the casserole into the oven, sit back, relax, and let the magic happen. Forty minutes later, out comes perfectly fluffy, golden french toast that, when flipped, reveals a sweet caramelized crust. The french toast is good enough to eat as is, though maple syrup, toasted pecans or fresh blueberry sauce never hurts.
It's the perfect make-ahead breakfast to serve to friends and family, to linger over on a Sunday morning…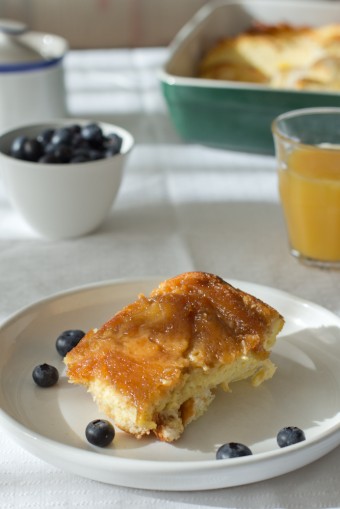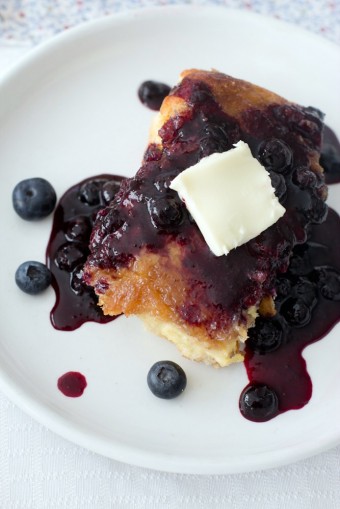 …or to feed to hungry Girl Scouts out to change the world.
Three Quick Questions…and Gayla's Answers
It's your last meal. What do you have?
I would have a ripe Michigan peach, and maybe my husband's potato latkes. That would be it, but I'd have to eat them in a great setting somewhere outdoors. Then it almost wouldn't matter what I was eating — I think the setting can really make a meal.
Your kitchen is burning down. What's the one thing you grab?
My mom's hand-written recipe cards. She had beautiful handwriting.
Do you have a favorite cookbook?
I've used Moosewood forever, and I like that a lot. But you know, I get a lot of recipes from my friends — I think we all really like each other's cooking!
Author:
Adapted from the Girl Scout S'more Recipes Cookbook
Prep time:
Cook time:
Total time:
This french toast casserole is simple, quick and delicious. Prepare it the night before, then pop it in the oven in the morning.
Ingredients
about 16 (1/2-inch) thick slices challah, French, or brioche bread
2 tbsp real maple syrup
5 tbsp butter
1 cup brown sugar
5 eggs, lightly beaten
1 ½ cups milk
1 tsp vanilla extract
Instructions
In a small saucepan combine maple syrup, butter and brown sugar. Bring to a boil over medium-high heat, stirring constantly, until the butter is melted and the mixture is smooth. Turn off heat.
Pour the mixture into the bottom of a 9 x 11 casserole dish. Nestle bread slices on top of the mixture in two rows, overlapping the rows to fit snugly in dish.
In a large mixing bowl, whisk together eggs, milk and vanilla extract, then slowly pour over the sliced bread, distributing the egg mixture evenly across the bread. Cover with foil and refrigerate overnight.
The next morning, bake french toast uncovered at 350°F for 35-45 minutes, until the egg mixture is set and the bread is puffed up and golden. You can cover the dish in tin foil towards the end, if needed, to keep the top of the bread from burning while the egg mixture continues to cook.
Remove french toast from oven and cut into slices. Remove slices with a spatula, being careful to slip spatula under caramelized crust at the bottom of the pan. Flip the french toast so that the caramelized crust is on top. Serve immediately.