12.11.2011
Marissa
*

Better Than Sex Cake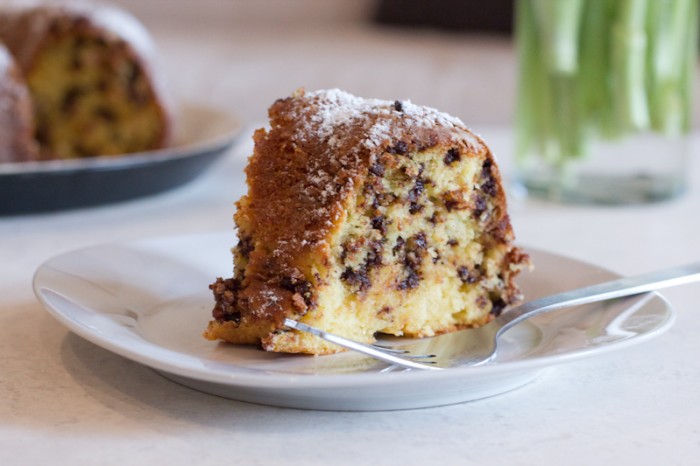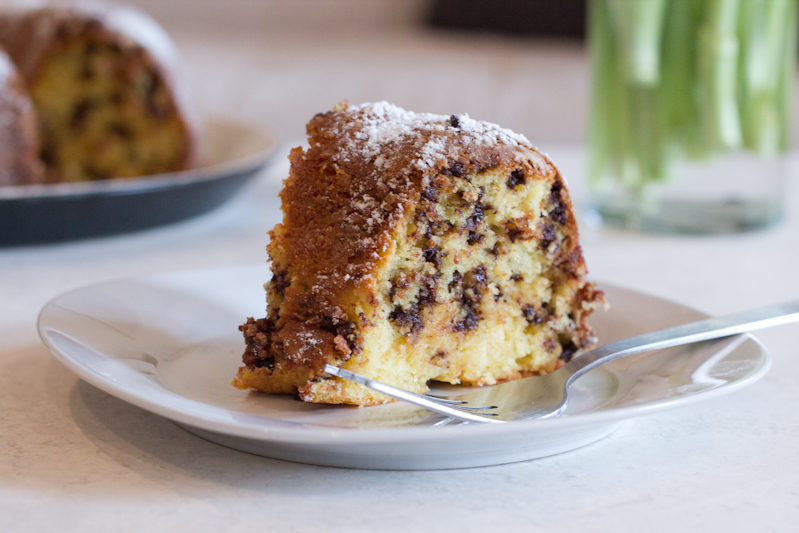 Marissa's mother has never been Martha Stewart. She's a stylish lady, no doubt, but you won't find her crafting personalized party favors, or decorating place cards, or laboring endlessly over a meal. And yet, for a woman who isn't keen on cooking, there is one thing Marissa's mother has baked an awful lot: Better Than Sex Cake. It doesn't require fancy equipment, fussy ingredients, or a penchant for piping. It's simply good.
The cake was an instant hit in Marissa's family, but when Marissa went off to college and took the recipe with her — well, that's when it really got popular. "I'm not sure whether to give the credit to the name or to the cake itself," Marissa laughs, "but everyone always loved it. I used to make it for parties, birthdays, exam time. It sort of became my thing."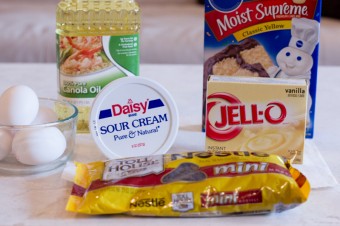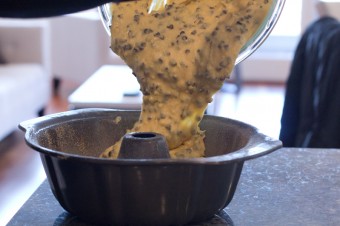 Then, after Marissa graduated, the cake began to frequent a more sophisticated scene. "My fiance's work friends now specifically request this cake whenever the office throws a party," Marissa says. "Although at work, my fiance has always referred to it at as 'The Better Than Kissing Cake.' He's a bit bashful, I guess!"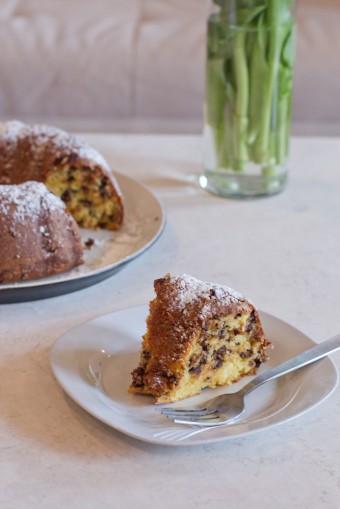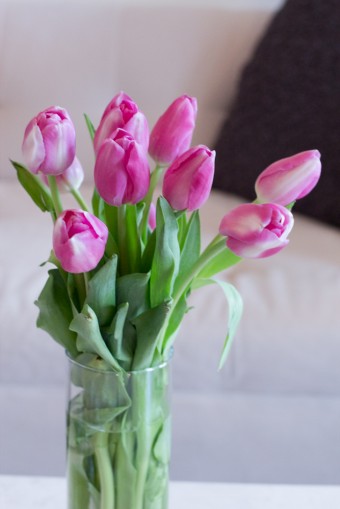 And while Marissa's fiance may be bashful, this cake is anything but. It's not going to beat around the bush, people. It's great, it knows it, and it isn't afraid to tell you so. Perhaps you could call it bragging, but then again, perhaps it's only being honest. Think of it as the more glamorous, dressed up cousin to plain old cake mix — still accessible, but with a bit more bling. Sour cream and pudding, the "secret ingredients," make this cake impossibly moist and wonderfully addictive. It's a simple equation, really: rich, velvety vanilla + melting mini chocolate chips = divine decadence. "It's a great cake to make when you're entertaining, " Marissa adds, "because it tastes wonderful, it makes a statement, and it's really easy to throw together."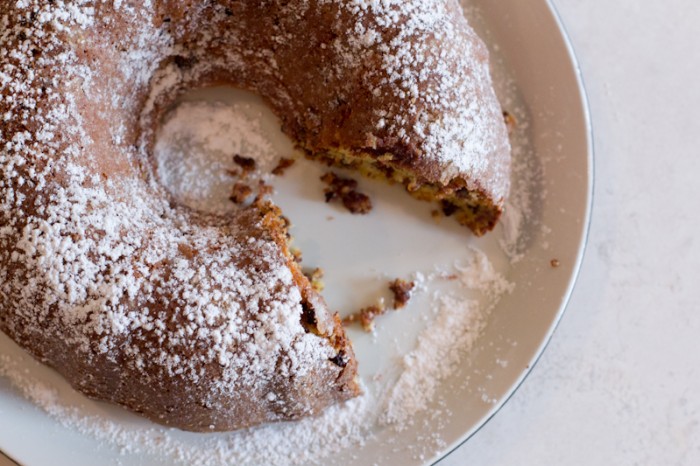 Martha Stewart, take note.
Three Quick Questions…and Marissa's Answers
It's your last meal. What do you have?
Can I have all desserts? I think I would have the raw lemon squares from Karyn's, cake balls from Bleeding Heart Bakery, and this incredible chocolate mousse from The Chicago Diner that my fiancé once brought me on Valentine's Day.
Your kitchen is burning down. What's the one thing you grab?
Right now it would have to be my juicer. I've gotten really into having juice in the mornings, and I try to make it as green as I can. I usually use some combination of kale, parsley, celery, spinach, green apple, and cucumber. The kale is key.
Do you have a favorite cookbook?
I have a whole mini collection of vegan cookbooks now and it's so hard to choose just one. I really love The Kind Diet by Alicia Silverstone, which isn't really a cookbook per se, but it does include a lot of great recipes at the back of the book and it's what first got me interested in becoming vegan. I also really like The Food Revolution by John Robbins. That one's really amazing – it talks about your own health, the health of the animal, the health of the environment, and how all those things interact.
Marissa * Better Than Sex Cake
Prep time:
Cook time:
Total time:
This cake is easy, decadent, and impossibly moist. Is it really better than sex? Well, you'll have to judge for yourself.
Ingredients
1 box yellow cake mix
1 (4oz) box instant vanilla pudding
4 eggs
1 cup sour cream
½ cup vegetable oil
1 cup water
1 cup mini semi-sweet chocolate chips
confectioners' sugar, for dusting
Instructions
Preheat oven to 350°F. Grease and flour a bundt pan.
In large bowl, combine cake mix, vanilla pudding, eggs, sour cream, oil and water. Mix well, then stir in chocolate chips. Pour batter into prepared pan and bake for 1 hour or until a toothpick, when inserted into cake, comes out clean.
Allow to cool 15 minutes in the pan, then loosen sides and invert onto a plate. Optional: After cake has cooled completely, dust lightly with confectioners' sugar.